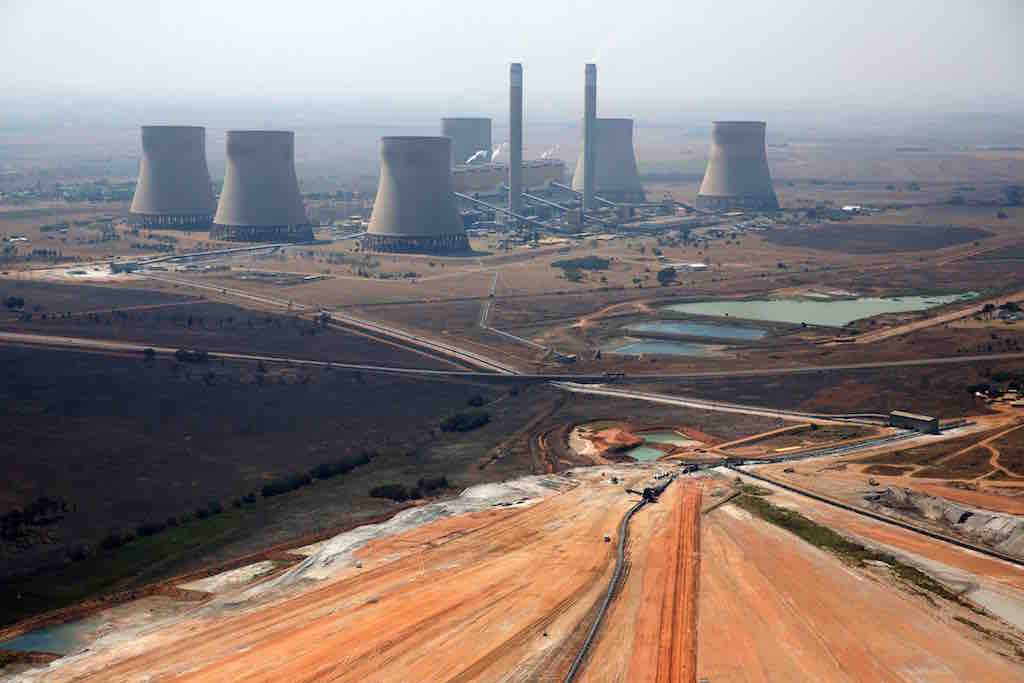 11 Mar

Struggling to find SA's mines? You're not alone
The government admits its online platform for accessing information on SA's mines is not working. Thank goodness for #MineAlert, writes Andiswa Matikinca
It took months of sleuthing to unearth the data behind #MineAlert's report on the future of coal mining in South Africa in February. With the assistance of private consultancy AmaranthCX, we were able to map 112 new coal projects in exploration, feasibility study and/or construction phases around the country.
This was the kind of information supposed to be made public by the South African Mineral Resources Administration System (Samrad), an online government directory established for the general public to  view the locality of mining applications, rights and permits, and for applications to be submitted electronically. The system is also responsible for administering applications for these rights and permits. 
However, attempts by #MineAlert to log into the portal during our investigation proved fruitless, and calls to the number provided for the Samrad help desk were unanswered. 
In response to questions from #MineAlert about the inaccessibility of Samrad, the media desk at the Department of Mineral Resources and Energy replied that the online system was available during working hours – which it was not.
Asked how often Samrad is updated with new information, the media desk responded that the "Samrad GIS is updated quarterly", and that data on operating mines "is updated regularly on an on-going basis" on the department's website. However, the last time #MineAlert received a data set on operating mines from the department was in 2019. 
"It has become apparent that there are deep systematic issues with the Samrad system," said AmaranthCX director Paul Miller. "There is no one-stop-shop for information, and that is a general issue of [lack of] transparency."
Parliamentary inquiry
A few weeks after our investigation was published, the department's director general, Thabo Mokoena, admitted to Parliament that Samrad was dysfunctional. This means that the number of applications for new mining projects, as well as that of approved projects for coal and other minerals, could possibly be much higher than what was reported. 
During a presentation to the Parliamentary Committee on Minerals and Resources on March 3, deputy director general in the department, Tseliso Maqubela, said there is currently a backlog of 5,609 mining applications across the country's nine provinces. These applications are for prospecting rights, mining rights, mining permits, cessions and renewals. 
According to the presentation, only 86 mining rights, prospecting rights and mining permit applications had been accepted and were currently under evaluation. 
Maqubela added that officials at the department were themselves frustrated with the Samrad system. There had been "poor consequence management" for employees who had been accused of or found to have flouted their duties, and disciplinary action against them was delayed, he said. 
Maqubela assured the committee that a departmental team is finalising a turnaround strategy for Mpumalanga, which has the highest number of mining applications (27,284), and that the backlog in other regional offices will also be dealt with. He said the department would report back on progress in three months' time. 
#MineAlert to the rescue
Meanwhile, you can use the #MineAlert tracking tool to find information on South Africa's approved mining projects, as well as progress on applications for prospecting, mining rights and mining permits. 
The tool currently shares 3,970 data points, and you can subscribe for alerts to receive updates on the complicated processes involved in obtaining permission to mine in South Africa. The data, collated over several years from various sources – including official data when it is available – is also shared on our Get The Data repository. 
#MineAlert's transparency and accountability work is supported by Oxpeckers Investigative Environmental Journalism and Code for Africa's WanaData project