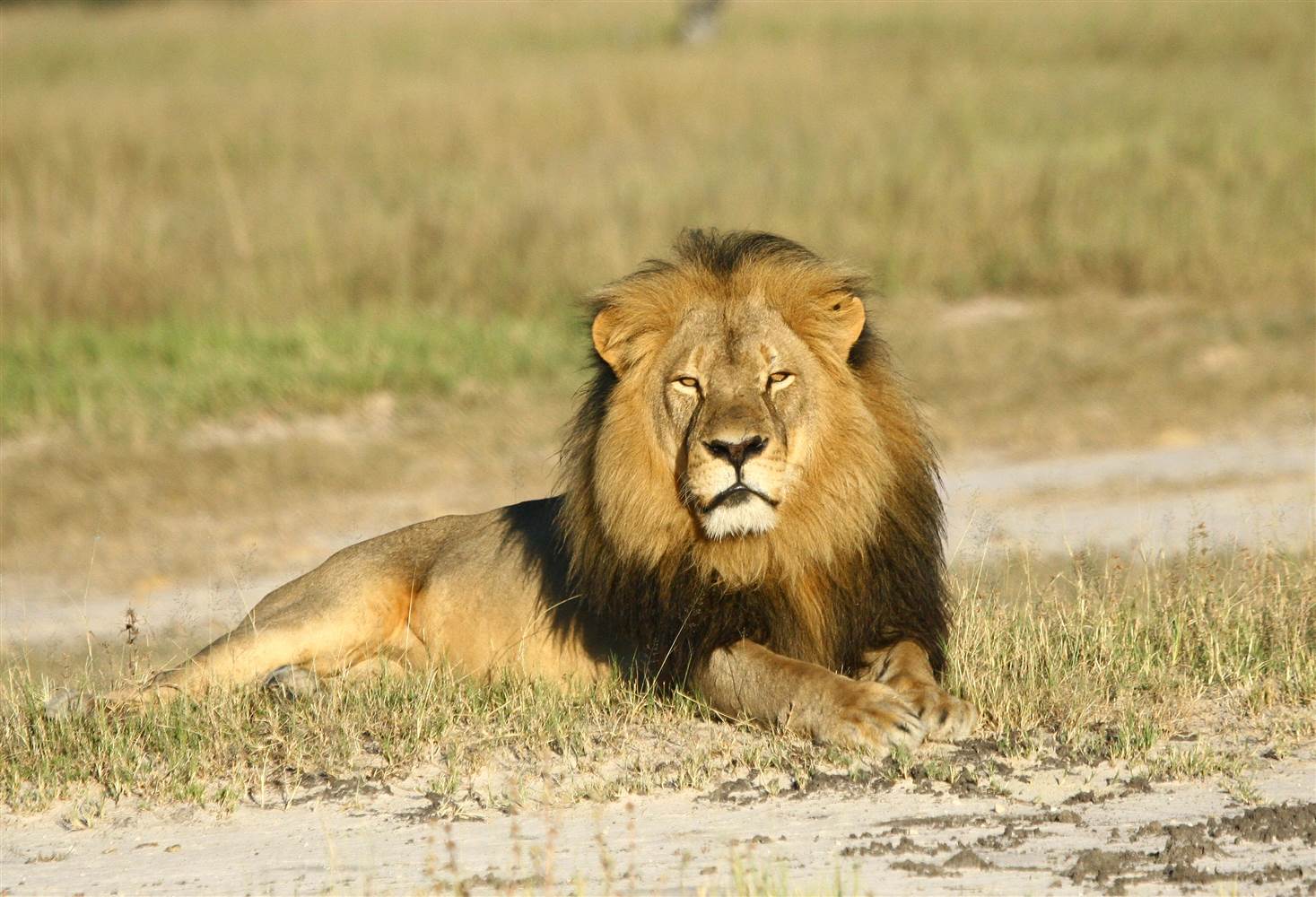 07 Nov

'The great emptiness is upon us'
Fifteen months after Zimbabwe's two infamous lion killings earned the Lower Dete Valley its reputation as the graveyard of Hwange National Park's big cats, Oscar Nkala visited the area to find out whether the hunting business model has changed
The killing of Zimbabwe's iconic lion, Cecil, has exposed rampant illegal hunting by the new owners of private game reserves bordering Hwange National Park.
Cecil was killed on Antoinette Farm, owned by Honest Ndlovu, one of the beneficiaries of President Robert Mugabe's controversial land acquisition programme in the Lower Dete Valley.
The collared subject of an international lion research project, Cecil died on July 1 2015 after he was shot with a bow and arrow by American dentist Walter Palmer. Theo Bronkhorst, the professional hunter who finally killed the lion hours later with a hunting rifle, still faces charges of not preventing an illegal hunt.
Antoinette Farm is one of several resettled private game reserves adjacent to the southern rim of Hwange, which according to researchers is Zimbabwe's only remaining lion territory. Locals say at least 50 lions are offered annually for trophy hunts across Zimbabwe.
After the exposure in August 2015 of another illegal lion hunt on Railway Farm 31, the Zimbabwean parks authority imposed a ban on the hunting of lions, elephants and leopards, as well as all forms of bow-hunting, in and around Hwange.
The second controversial hunt took place on a property owned by Headman Sibanda, a local hunter and owner of Nyala Safaris. He was accused of conducting an illegal bow hunt with Jan Seski, an American gynaecologist and a member of the Alaskan Bow Hunting Association.
According to parks sources in Hwange, the second hunt was questionable because Railway Farm 31 had no lion hunting quota for the entire 2015 hunting season. Sibanda had received a single lion hunting permit in 2015, but this was for another hunting concession in Lupane.
The wildlife authority responded by revoking Sibanda's hunting permit and suspending his sport hunting quota for 2015. In September last year he applied to the Bulawayo High Court challenging the decision on the grounds that it infringed his legitimate business interests. Judgment is still pending.
The hunting ban imposed by the government after these two infamous lion hunts lasted for less than two weeks, due to pressure from the indigenous hunting lobby of new farm owners. This group who received game reserves as part of the land reform exercise includes high-ranking ruling Zanu-PF party officials, security commanders and cabinet ministers.
Despite its short tenure, the ban helped to create the impression that the government authorities were cracking down on illegal hunting and tightening controls over the allocation and management of hunting quotas. Parks authorities say the hunting ban remains in force on Antoinette farm, where Cecil was killed, and Railway Farm 31, where the second lion was killed.
Sibanda was arrested and appeared in Hwange court on October 28 2016 in connection with the illegal hunting of an elephant, sable, zebra, giraffe and a roan antelope on Railway Farm 31. Roan are classified as a specially protected species and illegal killing them carries a mandatory nine-year sentence.
Sibanda is a former warden of the Parks and Wildlife Management Authority and he operated for years in the Gwayi, Hwange and Matetsi National Parks until 2002, when he was allocated at least three game farms that were seized by the government from their white owners. In addition to Railway Farm 31 in Lower Dete, Sibanda was allocated a portion of Nyala Farm in Gwayi Conservancy and another hunting property in the Kana Block Conservancy in Lupane, another wildlife-rich district located south-east of Hwange.
In the valley
At Half Way Hotel in the Lower Dete Valley, Oxpeckers met a specialist big-cat hunter who has operated legally and illegally for various outfits across the Dete Valley, Hwange National Park, Matetsi and Zambezi National Parks for more than 20 years.
After going freelance five years ago, he now spends most of his life hanging around the hotel, waiting for the rare tourist who may require the services of a professional hunter.
Key among his concerns nowadays is that business is slow due to the dearth of big cats that characterises the Lower Dete Valley and nearby Gwayi Valley Conservancy, another resettled conservation area bordering Hwange.
"In 2005 we told the new farm owners that the great emptiness was coming, but they did not listen. So we hunted the lions and leopards in droves, as if they hatched like chickens," said the hunter, who asked not to be identified for fear of victimization.
"Today there are no leopards left in Dete and Gwayi. The parks authority knows that too, and to make up for it they now issue a single leopard hunting quota to cover six or seven farms.
"Even then, many hunts are regularly called off without any leopard sightings. The great emptiness is upon us."
He said the wild lions of the Lower Dete Valley have also been wiped out, and hunting outfits now rely on baiting lions out of Hwange to satisfy their clients. "The illegal hunting is much worse than before Cecil's death," he said.
His assessment was corroborated by a Hwange-based lion researcher, who said there were no more leopards left in the greater Hwange National Park area. The Hwange lion population faces three major threats that could precipitate its extinction unless urgent measures are taken to protect them, he said.
"The first major threat comes from hunting, both illegal and legal. From my experience, nearly 70% of the known, collared lions which died in recent years were shot by trophy hunters on farms adjacent to the park.
"Secondly, due to the scarcity of lions outside the national park, private hunting operators with properties adjacent to Hwange have resorted to the widespread use of baiting to lure the animals on to their properties to be sold off and shot.
"There is just a railway line to separate the park from the private land, so baiting them out of the national park is very easy. Because they move in prides, entire lion families can be lured out to sure death in a single baiting operation," the researcher said.
Triangle of death
Some of the Hwange lions which survive the baiting and hunting are rarely able to dodge the third threat, which is posed by the magnified human-animal conflict which resulted from the resettlement of families in game reserves during Mugabe's controversial land acquisition programme.
The conflict is more pronounced in Gwayi Valley ranches such as Chamankanu, where more than 200 livestock herder families were resettled and given portions of wildlife-rich land to run local tourism ventures.
The researcher said most lions, often driven out of the shrinking game reserve habitat by a lack of prey animals and widespread water shortages, end up in conflict with livestock farmers when they prey on livestock. When communities report the incursions, the lions are summarily shot in terms of the Problem Animal Control programme.
"It is not uncommon for people in communities adjacent to Hwange to sleep in cattle pens to guard their livestock against predators. People lose plenty of livestock to the lions and hyenas, but the government should find ways of preventing the animals from straying
out of the park in the first place. Killing is not a sustainable way to manage the human-animal conflict," said the researcher.
He said another problem with Problem Animal Control is that some of the hunters contracted by rural councils to run the programme abuse the system by killing animals which are sighted near villages even though they have caused no problems.
"In Tsholotsho [south of Hwange] in we had a case in which the hunter would kill all lions seen near the villages, and inform the council later. In some cases, he never reported the killings to the authorities," he said.
Parks and Wildlife Management Authority spokesperson Caroline Washaya-Moyo said ongoing investigations had revealed numerous irregularities and some unethical hunting practices around Hwange National Park. She said the authority was in the process of
introducing changes aimed at putting an end to illegal trophy hunting.
Zimbabwean Environment, Water and Climate Minister Oppah Muchinguri declined to comment on the status of the big cats in Hwange and Lower Dete.
The Cecil summit
Despite failing to improve the plight of lions in Hwange, Cecil remains effective in raising global awareness about the plight of lions. In September, Oxford University's Wildlife Conservation Research Unit (WildCRU), which monitors Cecil's remaining pride in Hwange,
convened the "Cecil summit" to renew global commitment to save African lions.
According to WildCRU, the lion population has declined by 90% over the past century, leaving an estimated 20,000 lions alive on the African continent. The combined lion rangeland has shrunk to just over one million square kilometres in the same period.
The summit produced a five-point declaration of renewed commitment to African lion conservation through programming that is tailor-made to enhance the protection of lion
populations.
The plan calls for the restoration of rangelands known as lion-scapes in a way that would
reinstate the economic and social value of lions across Africa in perpetuity, inspiring local communities to take pride in their lions and establishing fairness in conservation practices.
"Lion conservation has the world's attention as never before. The Cecil summit is a continuation of an evolving discussion with members of Africa's nation states, who must be part of the solution to save our global heritage," said WildCRU director David MacDonald. – oxpeckers.org