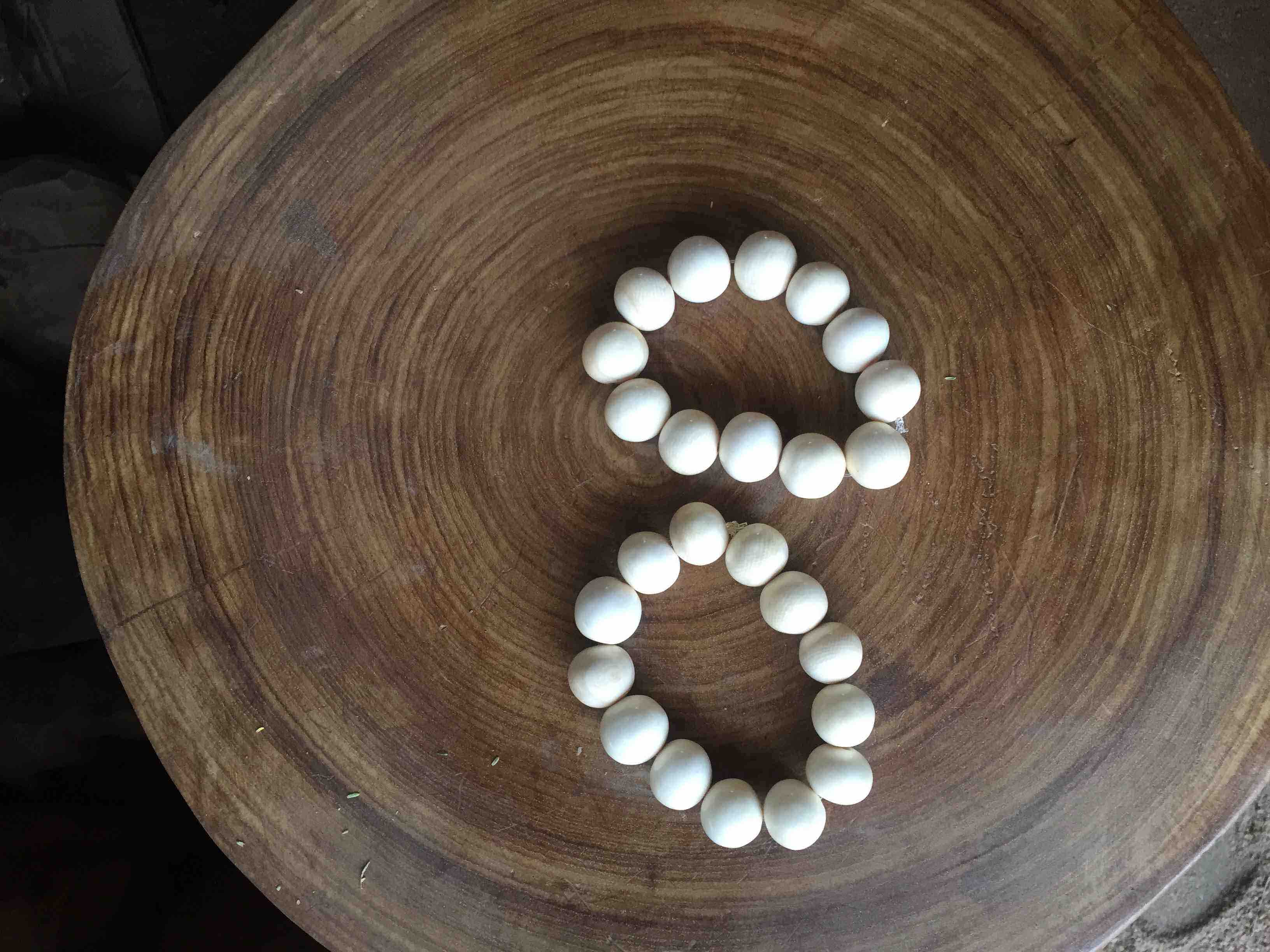 04 Oct

Namibia diaries: the good, the bad, the ugly
Depending on your views about legal trade in wildlife products, the past week was either a good week or a very good week for Namibian conservation, writes John Grobler
A Windhoek magistrate sent four Chinese rhino horn smugglers to jail for 14 years, and efforts by South Arica, Namibia and Zimbabwe to resume domestic trade in ivory were given short shrift at the CITES meeting in Johannesburg.
Minister of Environment and Tourism (MET) Pohamba Shifeta tried to put a brave face on the CITES defeat by circulating a Southern Africa Development Community press release that praised the setting up of a regional committee to address the issue.
Conservationists feared that Namibia would use an "own use" clause to resume trading in ivory unilaterally, most likely with China as the United States will no longer allow the import of elephant hunting trophies.
Namibia had an official stockpile of 72 tons of ivory, worth nearly R146-million on the open market, he said in an interview with The Villager published on Monday, October 3. The refusal of CITES to allow domestic ivory trade was an affront to the sovereignty of Namibia, amounting to a loss of income that otherwise would have been re-invested via the Game Products Trust Fund into conservation, he was reported as saying.
Established in 2008 with a N$125-million allocation from the MET to support conservation and related veterinary services, the trust's financial affairs has remained murky, with no annual report ever published. By law funds are to be spent on game-capturing, maintenance and conservation support services such as de-horning free-roaming black rhinos in the communal conservancies of southern Kunene region.
It remains unclear, however, how much if any of the R3.5-million that American hunter Corey Knowlton paid two years ago for a controversial black rhino hunt auctioned off via Safari Club International was spent on conservation.
Well-placed sources in the professional hunting fraternity said three more black rhino bulls, put out on tender on June 30 this year, have been allocated to three different hunting outfitters at prices ranging from R190,000 to R210,000 per rhino. No immediate confirmation was available from the MET concession director Elly Hamunyela, whose office said she was travelling.
Namibia's community-based conservation model and approach of sustainable utilisation is widely punted by the World Wildlife Fund as an African success story, but the reality is somewhat grimmer.
In the past two weeks it emerged that 64 critically endangered black rhinos have been poached so far this year, 33 more than the MET had reported. There were also 34 more cases of rhino poaching last year than reported, bringing the total for 2015 to 136 animals, most of them poached in the Etosha National Park.
In addition, 53 elephant carcasses were found between January and September, Namibian Police Force deputy inspector-general James Tjivikua told a press conference last week. Twenty-six suspects in respect of the rhinos and 22 suspected elephant poachers had been arrested.
The long-drawn-out trial of four Chinese smugglers concluded last Friday, when regional magistrate Alexis Diergaardt sentenced them each to 14 years in jail – the stiffest penalty yet imposed by Namibia's courts for wildlife crime.
The four were arrested two and a half years ago at Windhoek's International airport after 14 rhino horns and a leopard skin were found in the luggage of three of them. (See "Inner workings of a Chinese poaching syndicate")
Diergaardt said in her ruling that it was a pre-meditated crime and a strong signal had to be sent out to deter other would-be smugglers. "The message must be clear to the rest of the community and the international community that this type of behaviour will not be tolerated," she said.
While they had not poached the black rhinos themselves, the actions of Li Xiaolin (32), Li Zhibing (55), Pu Xuexin (51) and Hui Wang (45) were part of a poaching scourge that was posing a threat to Namibia's biodiversity and tourism industry, she said.
Their attempted export of the 14 horns found in their luggage on March 24 2014 was a serious offence, Diergaardt told the four men. They had come from a foreign country and entered Namibia with the purpose of smuggling, showing no respect for local law nor reconsidering their plans during their three-week stay and extensive travel through Namibia.
The magistrate rejected a guilty plea by Li Zhibing, seemingly the lowest-ranking member of the syndicate, to try to take all the guilt upon himself. Hui, Pu and Li had declined to testify in their own defence, which made it difficult for the court to show mercy, she said.
Premeditated crime
She did, however, take into consideration that their families were likely to suffer as result of their criminal actions and that Hui had become ill in jail.
Hui, arrested a year later at the state-owned casino outside Windhoek, was singled out for his actions. As someone who had been living in Namibia for years, "… you were in a better position to do the right thing, but you did not", Diergaardt admonished him.
Hui had taken a decision and he and the others had to bear the consequences of their decisions, she told him. A fine would not serve any real deterrent purpose and would not reduce the possibility of them merely paying their fines and returning to their smuggling, she said.
The court had to impose a sentence on a premeditated crime that would signal to other would-be offenders that this type of crime would not be tolerated in Namibia, she said.
"I hope you understand the seriousness of your crime," she concluded.
Taking into consideration the time already spent behind bars, she imposed a 14-year prison sentence on all of them, with time served suspended for another five years on condition they are not convicted of any wildlife crimes. Hui received an additional two years' suspended sentence due to his six months spent in jail so far.
Namibian law provides for a maximum sentence of 20 years in jail and/or a fine of R100,000 (USD$7,252.16). State prosecutor Simba Ndumu had asked for a sentence of six years, but admitted in court that he had not prepared sufficiently for his submission.
The four men, all from the Nan Tong village at the mouth of the Yangzte River in Jiangzu Province, China, looked crest-fallen throughout Diergaardt's 30-minute-long judgment.
Hui Wang, who has been running several business including timber trading with Zambia from his Otjiwarongo base since 2007 and the only one among them fluent in English, looked visibly shocked, his jaw dropping when he heard the sentence of 14 years.
Defence counsel advocate Orben Sibeya said they would appeal the sentence, before proceedings came to a close and the convicted men were quickly hustled out of the dock to the holding cells by him.
Court updates
In recent weeks, Opuwo magistrate Leena Iyambo sentenced four men from the Etendeka area in Kunene to 11 and a half years' jail time, as well as fines ranging from R1,000 to R2,000 for illegal possession of arms and ammunition.
At least 26 rhino poaching suspects, charged in connection with poaching inside the Etosha National Park since 2012, are still to tried in the Okahao magistrate's court. The majority of suspects are from two villages in the Sheya Uushona conservation area immediately north-west of the park.
Two more cases, one involving a Zambian employee of regional electricity distributor Nored in Ondongwa, are pending before the Opuwo magistrate's court. – oxpeckers.org
Related links:
• Ivory's double-edged sword at CITES
• Namibia ducks elephant census
• Who are Namibia's Chinese smugglers?
• A mysterious dead hand driving Namibia's poaching
• The epicentre of Namibia's rhino poaching