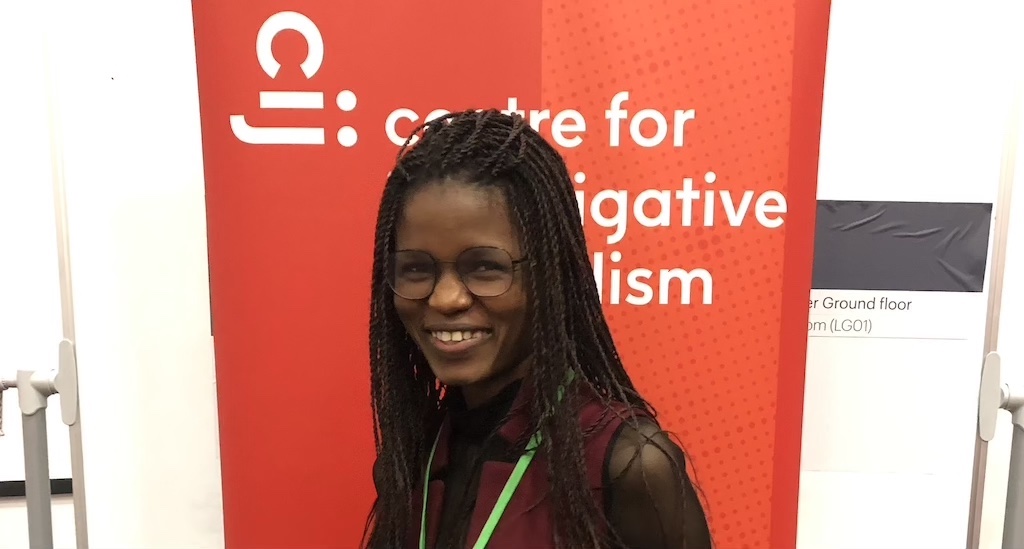 15 Jul

Green for good — or greed?
New Oxpeckers collaboration to investigate who is financing renewable energy initiatives in Southern Africa, and how the money is being spent
Journalists from across Southern Africa are embarking on a months-long journey as part of Oxpeckers Investigative Environmental Journalism's newest project, #PowerTracker, with support from the Centre for Investigative Journalism's (CIJ) Open Climate Reporting Initiative (OCRI). 
Officially launched in June 2022, #PowerTracker will collate data on renewable energy projects in Africa being funded by corporations, governments and other parties. Participants will investigate who is funding these projects and how that money is being used in various countries across the region. 
"Conducting investigations on climate change issues across different borders represents one of the most effective methods through which climate change impacts can be mitigated," said OCRI's project manager, Adeolu Adekola in his opening remarks at the event, which took place virtually. 
Those in attendance included journalists, editors and conservationists from around Africa and beyond. 
Adapt to survive
The world has become hotter over time, while drought and famine continue to spread across the continent, despite new technologies, and an entirely new understanding of climate change and its associated problems. There is little time to act, and the world needs to adapt in order to survive.
In many parts of the world, including Africa, countries are switching to less-polluting, renewable power sources, such as solar, wind, geothermal, biomass and hydropower. In order to build these resources, billions are being pledged, which led us to ask: where do these investments end up, and how are they being used?
#PowerTracker is a new iteration of the Oxpeckers ClimaTracker programme, which uses scientific modelling to track weather changes and their impacts on food security. This new project aims to move beyond simply raising awareness about the threats of the climate crisis, to supporting journalists interested in investigating green energy and its complexities. 
Training and professional support
At the launch, Southern Africa-based journalists were invited to apply to participate in the project. This includes receiving in-depth training from renewable energy and data journalism experts, and support to produce a data-driven investigation. 
At Oxpeckers, we make our datasets open-source, showcasing our commitment to transparency and sharing. 
"The tools we put together are about liberating data for use by organisations that would like to use them for their own purposes," said Oxpeckers editor Fiona Macleod, explaining the importance of using data to bring these investigations to life. 
With #PowerTracker, "we will build unique datasets interrogating the energy sector and its effectiveness on sustainability". 
The data they collect to inform their work will be aggregated, analysed and "liberated" for use by scientific and civil society actors in the energy sector. This will be published alongside their journalistic investigations by Oxpeckers, CIJ and other media partners around the world. 
The outcomes of the entire project will be shared with the broader journalistic community, scientists and policymakers in a final public webinar towards the end of this year. At this event, #PowerTracker participants will present their investigations, discuss how they got the data and used it in their work, as well as some of the challenges they faced and how they overcame those. The aim is to encourage other journalists to continue to use the data the group collects and do investigations of their own. 
Step it up a notch!
As part of the collaboration with CIJ, Oxpeckers was invited to speak at their Summer Conference in London at the end of June 2022. Our session, Data journalism and the rise of green crime, shared our experiences as environmental reporters who are using data to better inform people about green crime across the globe. 
We looked at whether climate change journalism was all just doom and gloom, and how we're working hard to change that by engaging audiences with our upcoming #PowerTracker investigations. 
Speaking to a group of mostly young journalists who are just starting out in the industry, we encouraged them all to "step it up a notch" by tracking crime from their starting point all the way through.
"Too often, environmental journalists focus their investigations at the early levels of the crime, rather than tracking the money and value behind the crime that flows through the international financial system," warned Oxpeckers associate Nompumelelo Mtsweni. "So, it raises a scandal, but nothing changes." 
This is precisely the problem that #PowerTracker is trying to solve, by ensuring that audiences know more about green crime and what mitigation with renewable energy might look like going forward. 
Journalists, editors and anyone interested is encouraged to follow our #PowerTracker journey over the next few months, via our website and social media. Investigations and related data will be published in late 2022.