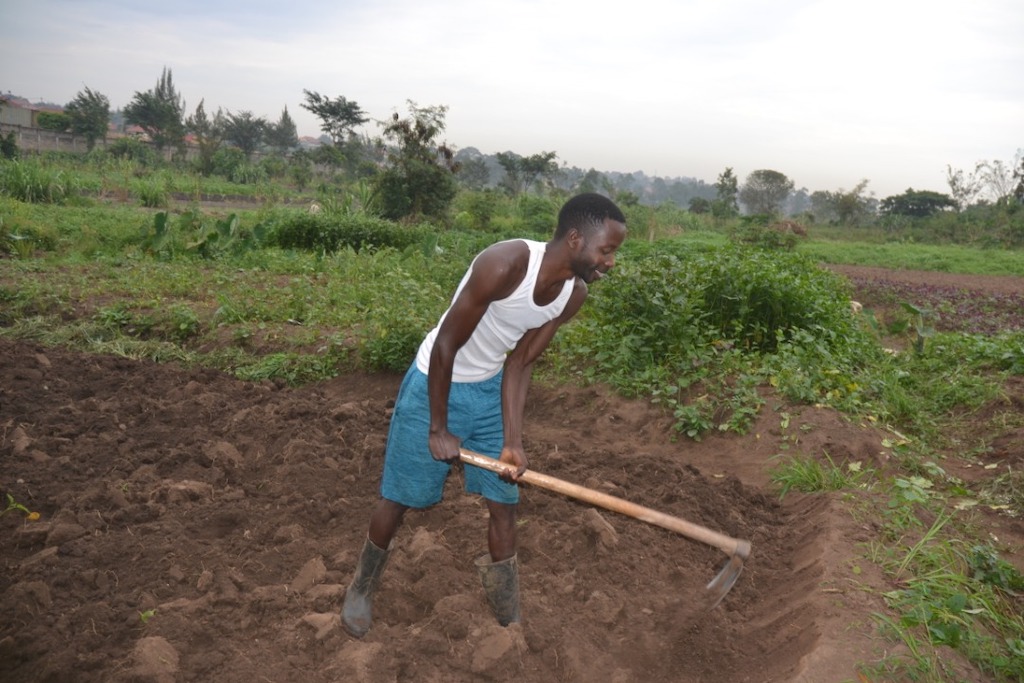 28 Sep

Inside 25 years of GMOs in Africa: Looking to the future
In the 25 years since the first genetically modified (GM) crop was introduced in Africa, most of the continent has kept the technology at bay and those that have gone it alone have had mixed fortunes.
In the last part of a three-part series, Andiswa Matikinca, Arnaud Ouedraogo and Benon Herbert Oluka look at what the future holds for the outliers forging ahead with preparations to develop and propagate GM crops amid the resistance from those opposed to the technology
If the fact that only about half a dozen countries have approved the use of genetically modified (GM) crops since they were first introduced to Africa in 1996 is not a strong enough sign of apprehension about the technology in Africa, then the reaction to the recent announcement that the African Union is developing guidelines has offered an even clearer example.
Around the time international news agency Reuters reported in August 2021 that the African Union (AU) was crafting guidelines for the use of GM crops, several organisations across the continent were rising in arms against the decision – in some instances as a united front.
In a statement released on August 23, nearly 50 civil society organisations drawn from different parts of the continent demanded that the AU's Department of Rural Economy and Agriculture "immediately suspends" the process to validate the two sets of guidelines it was developing.
"We completely reject both sets of draft guidelines, and the validation process, for three main reasons," the groups said in their statement.
They listed their reasons for opposing the continental body's moves:
"The process around them has been utterly undemocratic… there has been no effort to include key interest groups in this particular and controversial sector. The revised draft [guidelines on seed harmonisation] include now highly problematic provisions that were included without further consultation.
"The guidelines do not reflect the needs of the African continent, smallholders and ecologies, and are blind to the real solutions that exist.
"The AU is playing an active role in coordinating the corporate takeover of Africa's seed and food systems."
Despite the opposition to the AU's moves by the civil society groups, the continental body hopes to present its final guidelines to the AU Summit in October.
GMO-friendly
Even as debate over the GM law continues within countries and now at continental level, albeit with some intense opposition to plans to embrace the biotechnology, some individuals and organisations around the continent are already gearing up for an Africa that is GMO-friendly.
One of them is Erostus Nsubuga, the executive director of Agro-Genetic Technologies Laboratories (AGT Laboratories), a private company involved in tissue culture science whose ultimate aim is to engage in research on genetically modified organisms (GMOs).
Once Uganda mooted a GM law, Nsubuga and some business partners went to work, setting up AGT Laboratories and building two plants on the outskirts of Kampala.
"We have invested close to US$2-million in two sites that can produce pest- and disease-free planting material through tissue culture techniques in a laboratory environment. We can produce 10-million clean plants. Right now, we are the biggest producer of clean and disease-free banana planting material in the [East African] region," Nsubuga said in a June 24 interview.
Other pest- and disease-free crops that AGT produces through the tissue culture technique, which does not alter a plant's original genetic composition but only helps to multiply the same variety of a clean crop, include coffee, pineapple and potatoes.
Nsubuga said his company has developed the capacity to research GMOs but cannot engage in genetic engineering. At the same time, the government is not clear on when a law that allows them to sell their products to the public is not in place.
Nsubuga said the impact of the delay to enact a genetic engineering law is being felt most intensely in his organisation's bank balance.
But he remains undeterred, and is engaged in some high-level lobbying through the Presidential Investors' Roundtable, an organisation that brings together local entrepreneurs and government agencies to map out investment policy for Uganda.
At a meeting on March 10 2020 with a group of local investors, said Nsubuga, President Yoweri Museveni seemed to have a change of mind after they explained to him the impact that the delay in passing the genetic engineering law was having on their operations.
According to a March 16 2020 article in the Daily Monitor newspaper, Museveni said: "On the issue of biotechnology, we shall have to wage a struggle with our people because there are groups which are against biotechnology. Initially, they had some good reasons, but I think now it is time to insist. We shall have to call the caucus [of the ruling National Resistance Movement party, led by Museveni] and resolve this. I know people who are opposing this."
However, the presidential promise never came to pass.
Such inconsistency has led a former agriculture minister in Uganda, Professor Patrick Rubaihayo, to believe some of Museveni's decisions point to a politically motivated attempt to appease different sections of Ugandans, including those whose views on genetic engineering "have no foundation".
"The president, I am sure, if he were given a proper briefing – not by biased people – would find no problem [with the genetic engineering law in its current format]. After all, he is the one who directed that the system should be developed – and paid for it," said Rubaihayo, who is a leading biotechnologist and a professor emeritus at Makerere University's department of agriculture.
"When he was returning the Bill, he should have called a small meeting of experts, and they advise him on what to do. But if you are going to look for fellow politicians to advise you, these so-called presidential advisers who have not sat with scientists to understand biotechnology, what do you expect?" he asked.
Much ado about nothing?
Even as a country like Burkina Faso, which seemed to have made headway, returns to the drawing board, and Uganda battles the teething problems of getting its GM industry off the ground, experience has shown some experts in South Africa that it all could be much ado about nothing.
Linzi Lewis, a researcher for the African Centre for Biodiversity in South Africa, for instance, notes that from a socio-economic – as well as food and nutrition – perspective, the argument that GMOs can solve hunger and food insecurity is fundamentally flawed.
"Our constituency is primarily small-holder farmers and in that sector we see industrial agriculture and GM crop farming as inherently unjust and promoting inequality as well as food insecurity," she said.
"These [GMO] seeds lock you into a technology pathway that is exceptionally expensive and initially a lot of smallholder farmers only get into it because the government gives out GMO seeds – so you're kind of just locking in farmers into this system which looks great to begin with but in 10 years your farm is completely destroyed and you can't feed your family."
Looking at the history of South Africa, Lewis said, "People were already displaced before and the food systems were already incredibly unequal and obscured in that way, so for the rest of the continent it is without a doubt the smallholder farmers that feed everybody and the markets will be greatly affected."
Although one of the supporting arguments for GMOs is that they increase productivity, Lewis cautions against some of the environmental issues that come with it. These include mono-cropping, which leads to the displacement of local seeds or indigenous crops and has direct implications on food and nutrition.
"If you only plant maize, then you can't plant anything else in between if you're spraying glyphosate. You can't grow pumpkins or any other options because you've reduced diversity on fields," she said.
These practices will usually result in a reduction in agricultural biodiversity, which will change land use and land cover on a grand scale and have an impact water resources, Lewis said.
"In the context of a climate crisis, you have displacement of seeds, displacement of local food systems, you're displacing local livelihoods and it's very hard to imagine how people come out of that because the only people who could potentially benefit are large-scale agri businesses," she said.
Indigenous farming
Looking to the future of indigenous farming on the continent, Lewis advocates the support of agro-ecology, an approach to sustainable farming that applies ecological concepts and principles in farming, as a much more suitable option.
"The movement towards biodiverse farms that bridge traditional knowledge and modern scientific agronomic practices specifically looks at food sovereignty as a concept, because GMOs focus on exports for mass production and highly processed foods which don't really benefit people much.
"There are examples of highly biodiverse farming systems using intercropping and ecological farming that doesn't require so many foreign inputs, toxic and highly detrimental inputs. If you start to look at the whole value chain around fertilisers, or these other agricultural inputs and synthetic inputs, it is incredibly damaging both for where they come from and where they land up. It's not a sustainable system," she said.
In a differing view, Biosafety South Africa chief executive officer Hennie Groenewald believes that GMOs can create sustainable innovation and co-exist with development if the products are developed in a decentralised way that benefits all types of farmers.
"If I can develop pathogen-resistant bananas which a person can plant in his backyard in Ghana, that person will benefit without having to establish an elaborate production system in South Africa and ensure that those bananas get to that person. You simply give them a seed or seedlings that they can plant for themselves, so it's a technology that can have localised impacts," he said.
With another 12 African countries currently at various stages of conducting research that they hope will inform much smarter decision-making on the introduction of GMOs, the experiences of South Africa, Burkina Faso and Uganda present a series of achievements, challenges and lessons to mull over before jumping on the plant-cloning juggernaut.
This article was developed with the support of the Money Trail Project. It forms part of a three-part series.
 Read Part 1 here and Part 2 here.