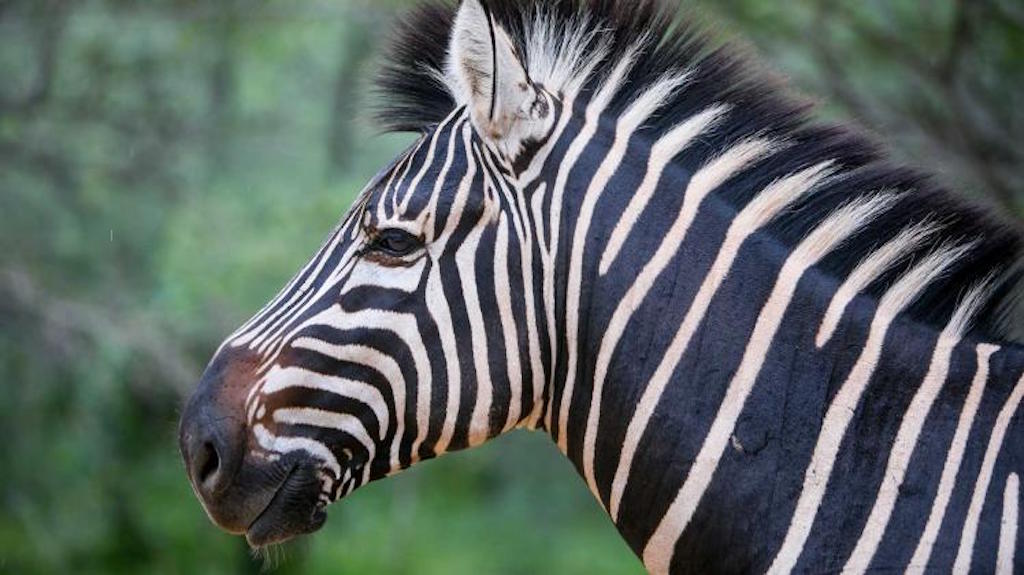 21 Oct

Proposed coal mine threatens UNESCO site in South Africa
Manzolwandle Investments expresses confidence in proceeding with its proposed coal mine on the southern border of Kruger National Park. Andiswa Matikinca reports for Earth Focus
A small company is set on forging ahead with plans for a proposed coal mine in South Africa's Mpumalanga province despite outcries from concerned residents on potential threats to the Kruger National Park and nearby areas.
Mpumalanga was declared the world's largest power plant emission hotspot by a 2019 Greenpeace study. The province, which accounts for 83% of South Africa's coal production, is also ranked second in the world for sulfur dioxide (SO2) emissions.
Mpumalanga is home to 12 of the country's coal-fired power stations run by the state-owned energy company Eskom. According to Eskom, South Africa produces an average of 224-million tons of marketable coal annually, 25% of which is exported internationally and 53% of the remaining coal used for electricity production.
The coal-rich province is also home to Kruger National Park, one of the largest parks in the world with an area of 19,485 square kilometres. Falling between the Mpumalanga and Limpopo provinces, the park is one of the largest game reserves in Africa and one of the biggest tourist attractions in South Africa. Kruger is part of the Kruger to Canyons Biosphere Region, which was designated an International Man and Biosphere Reserve in 2001 by the United Nations Educational, Scientific and Cultural Organisation (UNESCO).
New mining threat
A new coal mine has been proposed on land that stretches between the Mpumalanga towns of Marloth Park and Komatipoort, near the southern border of Kruger. A small company called Manzolwandle Investments submitted an application with the Department of Mineral Resources and Energy in 2018 to convert nearly 18,000ha of land into an opencast and underground coal and anthracite mine.
This project received widespread backlash from residents because of its threats to the resources and biodiversity of the area, including Kruger National Park and the Crocodile River system. Concerns include the prospective water pollution, which could impact the river's water quality, and also the permanent altering of the landscape to make space for the mine, which could negatively impact eco-tourism.
In response to the public's concerns, Manzolwandle Investments downscaled the size of the proposal by nearly half of the area and submitted a new mining right application in 2019 for less than 25,000 acres (10,000ha).
Raymond Zulu, co-founder and co-director of Manzolwandle Investments, acknowledged the community's concerns but still expressed the company's confidence in proceeding with the proposed development.
"There were objections that the original environmental impact assessment [EIA] document was just 'copy and paste', so we restarted that process and what we know now is that we are 100% on the right path with the process," said Zulu.
He said the company is nearly done with compliance. "The main thing that has slowed down the process was Covid-19 but because things will be going back to normal… for the country, we can have meetings and public gatherings," added Zulu.
Legislation requires a lengthy process for companies applying for a prospecting right, mining right or mining permit. They must produce a number of reports to prove a project's environmental responsibility, including an EIA report. Then, they must hold public gatherings to consult with and allow parties impacted by a proposed development to comment or object, in addition to offering a minimum 30-day public comment period on all reports.
Criminal charges
Criminal charges stalled the project in addition to public concerns and Covid-19. Manzolwandle Investments originally appointed Singo Consulting, a private independent research, consultancy and advisory company based in Emalahleni (Witbank), more than 300km away from the proposed mine, as the environmental consultant responsible for the project. Singo withdrew from the project after AfriForum accused the firm of submitting a false and incomplete EIA document.
Limp Earth & Environmental Consultants has since taken over the role of Singo Consulting for the proposed mine. Contrary to Zulu's confidence indicating the project is almost done with compliance, Tshifhiwa Netsianda, principal scientist at Limp Earth & Environmental Consultants, stated the firm is merely in the scoping phase of the project, far from drafting the actual EIA.
"This is the stage where the issues and concerns are identified such that we can determine the plan to undertake the EIA," said Netsianda. "One should bear in mind that consultation is an ongoing process and is required at all levels of the EIA process."
Netsianda believes some of the current public concerns are fuelled by confusion between the old proposal and new application. "[Opponents] have told the media and the people that mining [will take place] next to or at the doorstep of Kruger National Park. Relatively, what is near in terms of distance and what is near in terms of environmental legislation or regulation [are different] so the headlines or information is misleading," said Ngwenya.
Zulu confirmed that the new application is requesting a mining right for a 24,700-acre (10,000ha) farm but a mining permit for 12 acres (five hectares), "which is far from the areas where the concerned parties were objecting", he said.
"The reason we downscaled is so that we concentrate on where the belt [of coal] is running and leave the other places which are outside the belt," said Zulu.
Manzolwandle Investments was quite ambitious with the initial application for a company of its size and this could have motivated the reduced area of the proposed project, according to Richard Spoor, a human rights attorney who opposed the mining right on behalf of some concerned local groups. "The application was withdrawn because it was so fundamentally flawed," said Spoor.
Spoor (who is a director of Oxpeckers) is deeply skeptical of the viability of a project like this. "It's part of a trend that I've seen where lots of entrepreneurs have been encouraged to believe that mining is a viable proposition and are kind of engaging in very short-term and opportunistic projects in the hope that they can make some money," he said.
Spoor has noticed a rise in the number of prospecting rights and mining permits awarded to small entrepreneurs across Mpumalanga. "They somehow imagine that they can do something with some capital and make some money," he said. "None of this is sustainable and it is potentially environmentally destructive."
Stakeholders remain worried about the proposed project despite its size reduction, Spoor said. "People are still concerned that this will be some kind of a foothold for a much bigger project that's going to impact them negatively in the longer term," said Spoor.
Linda Grimbeek, chief operating officer of the Kruger Lowveld Chamber of Business and Tourism, said the chamber's main environmental concerns with this proposed development, similar to the public's, are air and water pollution so close to Marloth Park, Kruger National Park and the Crocodile River.
"Besides the potential environmental hazards, it will destroy tourism because even at its top operation, the mine will not employ nearly as many people as those who will lose their jobs in tourism and agriculture," said Grimbeek.
An optimistic Zulu, who believes the proposed project will create more work opportunities for the residents of Komatipoort and surrounding areas, said: "I grew up in that area of Komatipoort and Hectorspruit [a small farming town near Komatipoort] and things have remained the same in terms of development but when we start mining, people's lives will change and there won't be a need for people to migrate to other towns and cities."
South African National Parks (SANParks), the state agency responsible for protecting South Africa's national parks, failed to respond to questions about the impacts of this proposed project on the park, saying questions should be directed to the Department of Environment, Fisheries and Forests instead. Questions were not sent to the department at the time of publication.
• Find and track information & documents on this mining application on our #MineAlert app here
Andiswa Matikinca, an Oxpeckers associate, wrote this article for a series on 'Coal Mining in South Africa' produced for Earth Focus, a collaboration by KCET, a Los Angeles public media company, and the Thomson Reuters Foundation. The article was originally published here