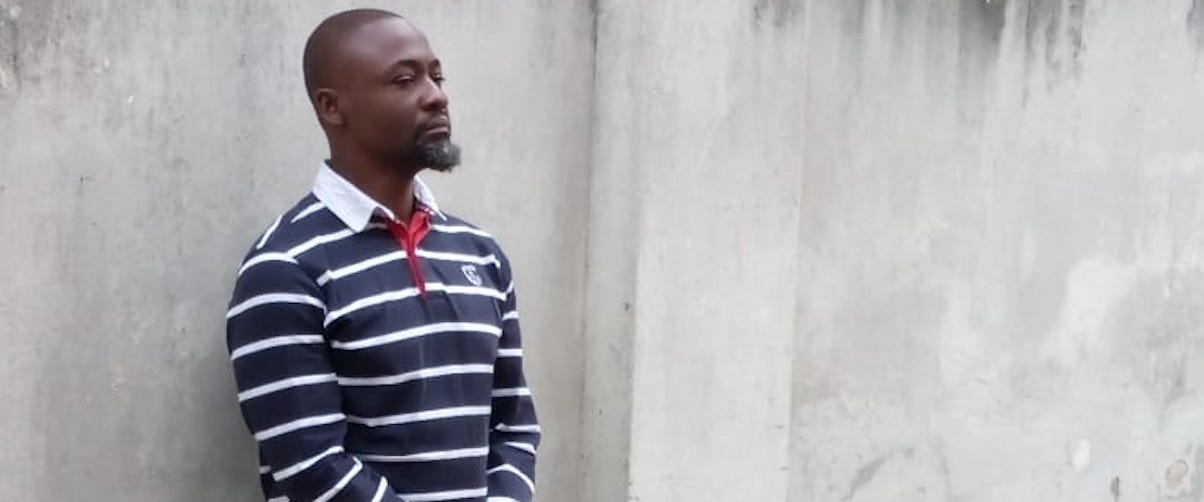 02 Oct

Son of Frelimo war veteran arrested in possession of rhino horns
News of the arrest of Lucílio Matsinhe was received with shock because he is the son of a 'liberator of the homeland' and former minister of security. Nazira Suleimane reports
Lucílio Matsinhe, son of a popular Mozambican war veteran during the struggle for the country's liberation against Portuguese colonialism, was arrested in the capital city Maputo on Monday in possession of rhino horns.
Police arrested Matsinhe, also known as "Tchenguela", near a hotel in downtown Maputo where he was allegedly planning to deliver the "order" to a presumed client.
News of his arrest was received with shock in the defence and security forces sector because he is the son of a "liberator of the homeland", Mariano de Araujo Matsinhe, a respected general in the liberation war who went on to serve as minister of security in the government of former president Samora Machel.
Police spokesperson Leonel Muchima said on Tuesday that Matsinhe was being investigated for alleged involvement in trafficking in wildlife protected by law. "After an investigation, we came to the conclusion that this individual carried with him species or derivatives of species prohibited by law – we refer to rhino horns," Muchima said.
"This work culminated with his arrest and collection of these materials [at] a hotel resort. Data indicates that this individual is a repeat offender not only in this crime practice but also in the forgery of precious stones. And now he has been found carrying rhino horns."
Questioned by the press at the 2nd Squadron media conference about his alleged involvement, "Tchenguela" was peremptory: "I will not make any statements, I ask you to respect my position," he said.
Mozambique has a total of 54 coutadas (wildlife utilisation areas) and 14 national parks and reserves covering 25% of the national territory, home to elephants, lions, giraffes, rhinos and other protected wildlife species.
According to the National Administration of Conservation Areas (ANAC), the rhino is in danger of disappearing in Mozambique due to poaching. In the first six months of 2018 alone 260 rhinos were slaughtered in the country, Club of Mozambique newsletter reported in August 2018. (This figure has been queried by the IUCN African Rhino Specialist Group – see update below.)
In the first conviction in Mozambique of a foreign citizen for wildlife crime, a Maputo court on August 22 sentenced 24-year-old Chinese national Pu Chiunjiang to more than 15 years in jail and a fine.
Pu Chiunjiang was arrested last April at Maputo International Airport in possession of 4.2kg of rhino horn destined for the People's Republic of China. He told the court that the suitcase containing the horns had been given to him by a stranger for delivery in Hong Kong, with the promise that his air ticket would be paid in full.
Pu Chiunjiang was convicted of the possession and transportation of wildlife products, prohibited under the Biodiversity Conservation Act. ANAC said in a statement the penalty will discourage crimes against nature.
This article was published by Moz24Horas here
Updates:
• Moz24H reported on October 8 that the rhino horns found in the possession of Lucílio Matsinhe are fake. According to a spokesperson for the National Administration of Conservation Areas (ANAC), it was reported, the "horns" are "made of acrylic material, with goat skin at the base and a bottle of beer inside to create the weight".
• Readers point out that the figure of 260 rhinos poached in Mozambique in 2018 could be inaccurate. According to a Mozambican conservation official, rhino numbers in the country are variable but could total around 30. The IUCN African Rhino Specialist Group report for CITES CoP18 in June 2019 stated that Mozambique has a total rhino population of 30 and suffered one poaching incident in the early part of 2018.