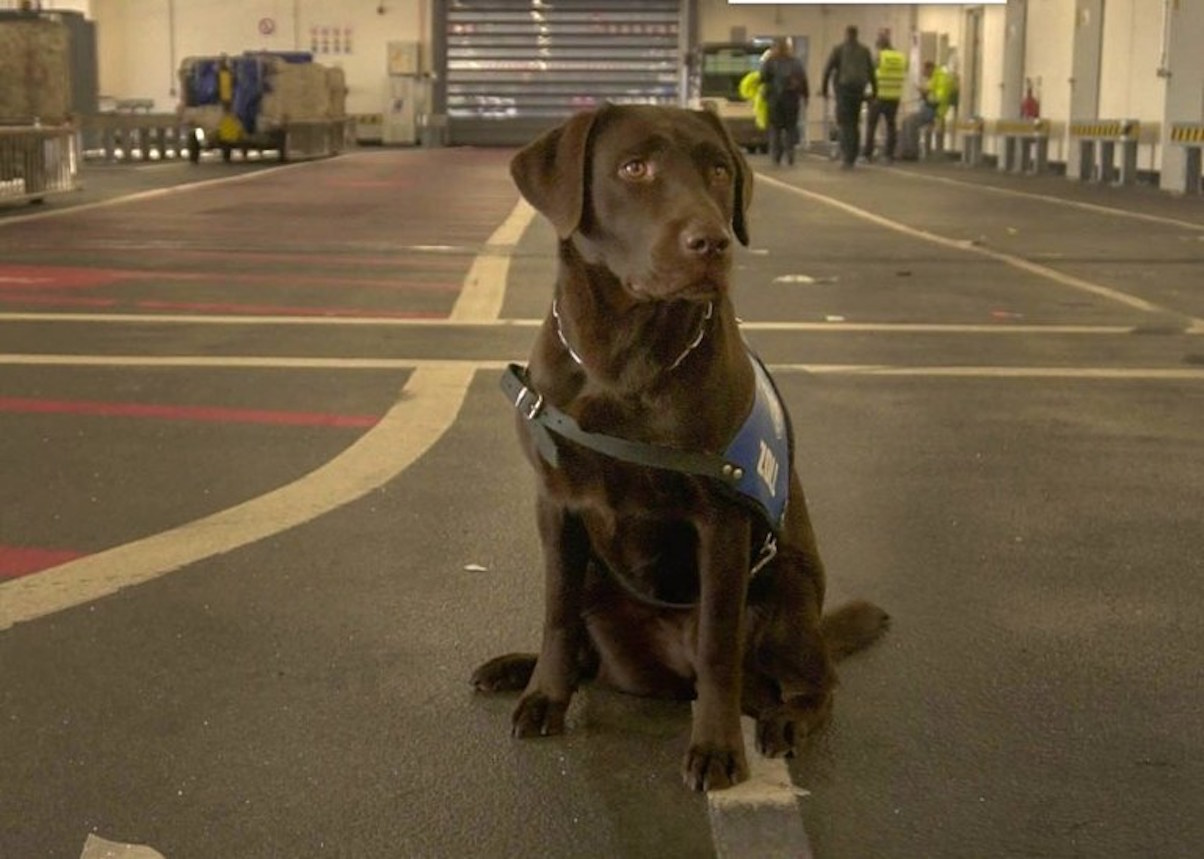 23 May

German customs train dogs to sniff out species smuggling
For organised crime, the smuggling of endangered species is a lucrative business. Denise Hruby reports from Frankfurt on how German customs agents are using tracking dogs to crack down on the trade
On command, Greta jumps from her seat, slides her nose along leather and plastic, then sits quietly next to a light brown leather suitcase. "Very good," praises customs officer Alexandra Wittenberg and lets the Labrador know with a treat: right suitcase found, test passed.
For Greta it is a game, but for German customs the dog is an important weapon in the fight against the illegal trafficking of endangered species.
In addition to dwindling habitats, destruction of nature and poaching, international smuggling is among the greatest threats facing many endangered species.
In 2017 the main customs office in Frankfurt uncovered 13,339 smuggled animals or byproducts of animals that are threatened with extinction or under protection by the Convention on International Trade in Species (CITES), or banned from being imported under national laws. Among their findings were shark fins, shells, zebra skins and live tarantulas and turtles.
Many of these discoveries come from wildlife watchdogs like Greta. Similar to drug detection dogs, they are trained to sniff out disguised loot: lizards hidden in socks, rhinoceros horns camouflaged in chocolate, or eggs from exotic parrots sewn into stuffed toys.
Over a 10-week training period, Greta learnt to decipher protected species that fall into one of four fragrance groups: marine animals, such as mussels and fish; feathers; furs; and reptiles.
With the help of the dogs, German customs agents hope to convict smugglers too, says Wittenberg.
"It's really impressive how quickly and how well she learned all this," says the customs officer. "It's not even work for them, it's just fun."
This is a summary of a story published in German news magazine Spiegel here. Reporting was supported by a grant from the Internews Earth Journalism Network