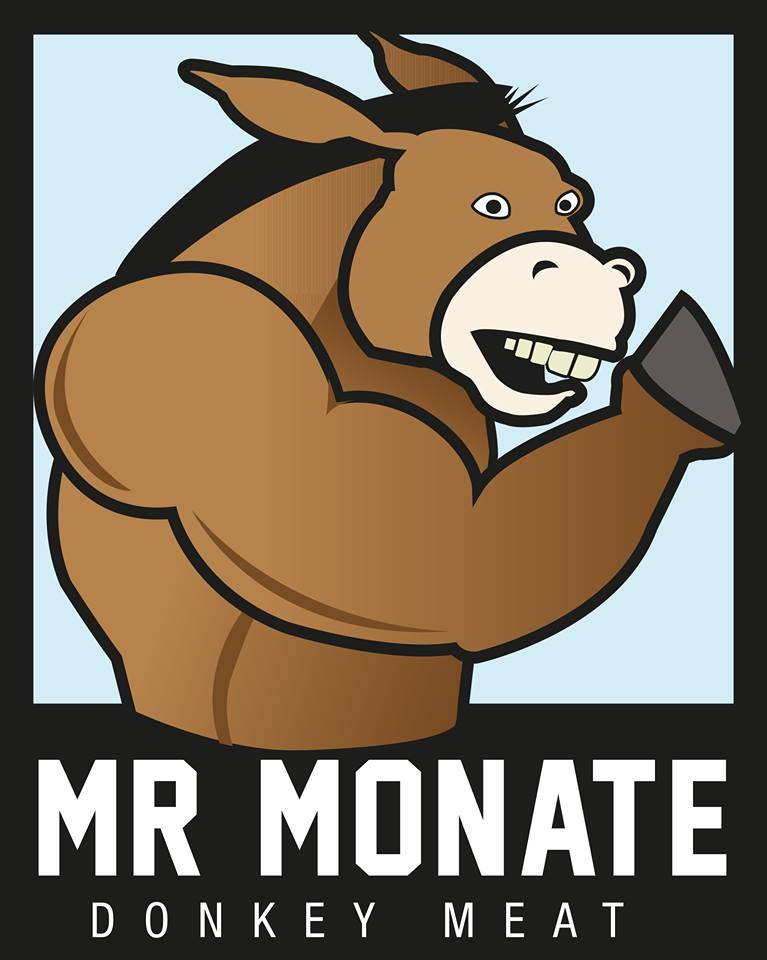 01 Jun

Botswana eyes donkey trade with Asia
Botswana has lifted its moratorium on donkey abattoirs and is scouting markets in Asia, writes Oscar Nkala
Botswana's government has decided to re-open donkey abattoirs, lifting a nationwide moratorium imposed after the discovery of 500 emaciated, dead and dying donkeys at a Chinese-owned abattoir in the north-eastern city of Francistown.
When the government suspended all donkey slaughter licences in late June 2017, there were four licensed donkey-meat abattoirs and one export-oriented hide dealership.
The meat and hide exporters were Y2K Trading in Ghanzi and Mai Di in Lobatse. The Chinese-owned Bo Chang (Pty) Limited of Francistown and the Development Advance Institute in Lentsweletau were licensed only to sell donkey meat locally.
However, 11 months after its closure in Botswana and seven months after a failed attempt to set up an alternative facility in neighbouring Zimbabwe, Bo Chang is poised to re-open in Francistown. A new permit has been granted, although it is unclear whether this covers donkey-product exports or just meat for local consumption.
Addressing councillors and meat industry stakeholders in Francistown in late April, Agricultural Development and Food Security Minister Patrick Ralotsia said the government had realised there is money to be made from exporting live donkeys, meat and hides.
Officials from the Ministry of Agriculture had been sent to various Asian countries to scout for markets, he said.
"We have discovered that donkeys, just like cattle, are a lucrative business. Their skins are in high demand in the Asian countries. We are currently looking at selling our donkeys or donkey products to those markets," Ralotsia said.
"We have sent officers to find out why donkey skins are lucrative business in the Asian countries. There is a high potential for making some revenue from the donkey products. The donkey meat and skins industry holds [business] potential almost similar to that of beef."
The return of donkey abattoirs would create employment, especially in the northern areas around Francistown where many people have lost jobs due to a string of recent mine closures, the minister added.
Multi-species abattoir
Shortly after his announcement, the Nhabe Agricultural Management Association based in Ngamiland released a United Nations-sponsored feasibility study indicating the association needed P80-million (about R100-million) to set up a multi-species abattoir to slaughter cattle, donkeys and small stock from the district.
According to the study, the abattoir would tap into Ngamiland's combined livestock herd, estimated at 500,000. The proposed abattoir will be built at Sehitwa village, just outside the northern city of Maun.
In preparation for the operationalisation of the abattoir, the association will sponsor a "bench-marking" trip of its members to Gaborone, Durban and the Eastern Cape to learn about the operations and management of multi-species abattoirs.
Bo Chang
Bo Chang set up business in Francistown in 2016, and by May 2017 had exported at least 1,000 skins when neighbours started noticing vultures and the smell of rotting flesh coming from the farm on which the donkeys were penned.
Acting on a tip-off about inhumane holding conditions, an inter-ministerial task force raided Bo Chang abattoir in June 2017 and found 500 starved and emaciated donkeys, as well as hundreds of rotten carcasses dumped in makeshifts pits, with fluids seeping into the Tati River, a lifeline for Francistown and communities further downstream.
All of the remaining 452 donkeys were euthanised. Five Zimbabwean immigrants who worked illegally at the abattoir were arrested and one of the three Chinese operators, an unnamed 24-year-old man, was fined P50 (about R63) for animal cruelty.
Bo Chang was closed for illegally exporting hides outside its licence conditions, which stipulated it could only sell donkey meat for local consumption. The furore led to the suspension by the government of all licences for the slaughter of donkeys and the export of donkey products, specifically meat and hides.
At his meeting in Francistown in April 2018, Ralotsia said the government had re-licensed the Bo Chang abattoir. He failed to provide further details, and it is unclear whether the new licence permits donkey product exports or confines the company to the production of meat for local consumption.
Investigations by Oxpeckers showed that, although it was only made public in April, the licence was re-issued in January 2018 and that Bo Chang had been lobbying government officials since late October 2017.
"When the Bo Chang abattoir was closed down, they were given certain conditions to adhere to if they were to be re-licensed. All that was eclipsed by the government order for the suspension of donkey slaughters and products exports," said a local source, who asked not to be named for fear of reprisals.
"Bo Chang understood that this was a suspension, not a ban. So they have been working quietly behind the scenes and, with the help of certain officials from the Department of Veterinary Services (DVS), they have been working towards satisfying some of the new licence conditions."
The abattoir in Francistown South has not yet re-opened and the Chinese residence adjoining it is vacant. "There was a lot of talk about the abattoir re-opening in early January, but it has still not satisfied key operational requirements.
"It still does not have essentials like water treatment and waste disposal plants. But with the government joining the donkey hide rush, it is only a matter of time before the slaughters resume on a much larger scale than before," said the source.
The identity and whereabouts of the owners of Bo Chang abattoir are unknown. Investigations showed they started negotiations to open another donkey abattoir in Zimbabwe after the moratorium was imposed in Botswana, but these plans have not materialised.
Development Advance Institute
The Development Advance Institute (DAI), a grassroots economic empowerment organisation based in Gaborone, opened Botswana's first donkey abattoir in 2015. The abattoir produced meat for local consumption, and used its social media accounts to promote donkey meat as a delicacy.
This was set up as a joint venture with Chinese businessman Daniel Wong in October 2015. The abattoir was slaughtering an average of 70 donkeys a week when the moratorium came into force in July 2017.
A DAI coordinator, who identified himself only as Ben, told Oxpeckers they have not been operating since the moratorium. "We mainly provided meat to the local market, but we have not been operating since the government order of cessation last year.
"We understand why the government had to do it. There is a need for regulation to ensure that licensed abattoirs carry out sustainable slaughter operations that do not lead to the extinction of donkeys in Botswana," he said.
The government estimates the country has a population of 227,000 donkeys. Agricultural Development and Food Security Assistant Minister Kgotla Autlwetse expressed concern about the sustainability of the population and the welfare of the donkeys after the moratorium came into effect.
Animal welfare organisations estimated that the abattoir at Lentsweletau alone, with a planned slaughter rate of 80 donkeys a day, could kill up to 158,400 donkeys in just one year – more than half the estimated total nationwide population.
In August 2017, Autlwetse called a series of public meetings – titled "donkey pitsos", or gatherings – to discuss amendments to the Animal Cruelty Act of 1936, to afford better protection to donkeys and horses. The meetings were held in Maun, Francistown, Serowe, Molepolole and Kang.
Recommendations from the gatherings were sent to the legal office of the Ministry of Agricultural Development and Food Security, to be incorporated in relevant animal protection and anti-stock theft laws. The amended laws have not yet been released.
Efforts to get information on the legal status of the donkey abattoirs and the lifting of the moratorium from both the Ministry of Agriculture and the Department of Veterinary Services licensing department were unsuccessful.
If the trade goes ahead, Botswana will break ranks with other African nations, including Uganda, Senegal, Burkina Faso, Zimbabwe and Gambia, which have banned or limited the donkey trade to save the animals from extinction.
Chinese demand for ejiao, or donkey hide glue, a Chinese medicine used to treat various old-age ailments, has turned the trade in donkey hides into a multi-billion rand business. Recent reports by animal welfare organisations estimate that the demand for hides coming from China could reach up to 10-million donkeys a year, representing almost a quarter of the entire global donkey population. – oxpeckers.org
This investigation by Oxpeckers Investigative Environmental Journalism was supported by The Donkey Sanctuary and SPANA (Society for the Protection of Animals Abroad)
• Read other stories in our Donkey Trade Files dossier