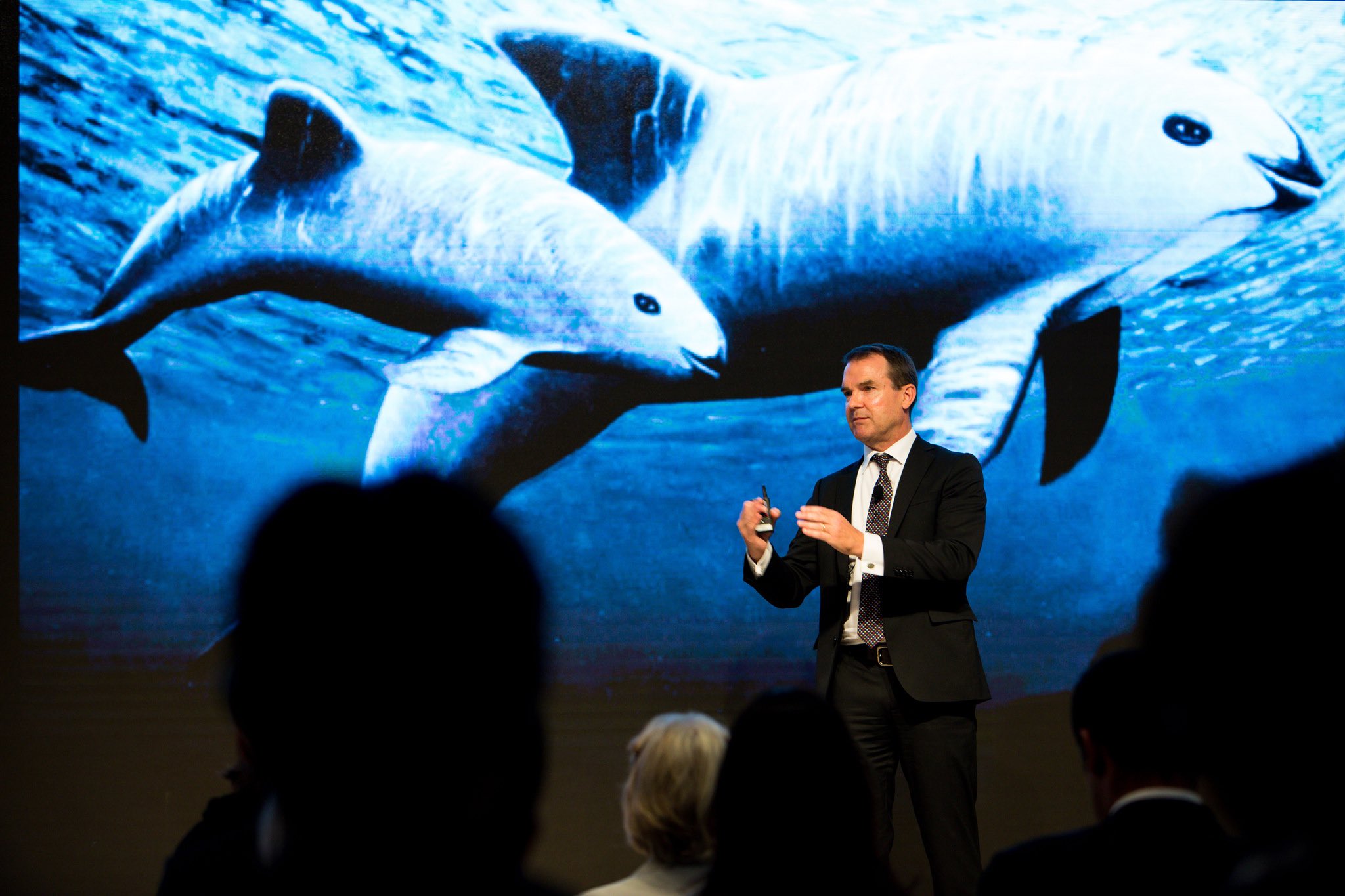 13 Feb

Time for Africa to head CITES
Most of the work of the international wildlife trade body focuses on endangered species in Africa, say pro-sustainable use groups. Emmanuel Koro reports
Pro-sustainable use environmentalists are calling for the appointment of a qualified African to head up the international wildlife trade body CITES after the resignation of the current secretary general, John Scanlon.
CITES (Convention on International Trade in Endangered Species of Fauna and Flora) is an international agreement between governments that regulates global trade in wild animals and plants.
Since the convention came into force in 1975, Europeans, a Canadian and an Australian have held the leadership position at the CITES secretariat. Yet most of its work has focused on the conservation of endangered wild fauna and flora in Africa and Asia. This discrepancy in the activities and leadership of the organisation has provoked conflict over the past few years.
"It is absolutely imperative that we correct historic imbalance. The time has come to give another part of the world a crack at leading CITES. It cannot be doubted that there are some very qualified candidates in Africa who are more than fit to be appointed as secretary general," said Eugène Lapointe, who filled the post from 1982 to 1990.
Lapointe, who currently heads a non-profit group that advocates for the sustainable use of wildlife resources across the globe, did not want to mention names of potential African candidates, for fear this would compromise their eligibility.
The Australian-born Scanlon has been secretary general of CITES for the past eight years and announced last week that he will resign from April 6 to become "global advocate" for African Parks, a non-profit conservation organisation that takes on the rehabilitation and long-term management of protected areas in partnership with governments and local communities.
"We have made extraordinary strides in the fight against illegal wildlife trade, including through the International Consortium on Combating Wildlife Crime, and we are seeing tangible results from our collective efforts," Scanlon said in a statement.
"Among many other successes, one can name; bringing more marine and timber species under CITES, new initiatives with the technology, tourism and transport sectors, reaching out to rural communities and the youth, and March 3 being declared as United Nations World Wildlife Day."
How will the next secretary general be appointed?
Scanlon said that since mid-January 2018 he had been working closely with the executive director of the UN Environment Programme (UNEP), his chief of staff and the chair of the CITES Standing Committee to ensure a "smooth transition for my successor".
UNEP will conduct the recruitment process in accordance with UN personnel rules. This includes advertising the position and establishing an assessment panel to interview short-listed candidates, and then recommend suitably qualified candidates to the UN Secretary-General.
Scanlon leaves CITES at a time when the organisation is mired in controversy. Pro-sustainable use environmentalists worldwide increasingly see it as having been captured by animal rights groups which they say sponsor votes to ban regulated trade in fauna and flora and their products, even where there is scientifically justified evidence to the contrary.
This has earned the CITES secretariat and its animal rights sponsors the image of exercising authority without responsibility. For example, CITES and animal rights groups are shutting down ivory markets in China, Japan and the United States, using the ban-trade-in-wildlife-products-to-stop-poaching approach.
These developments have angered some conservationists in Southern Africa and Asia, and they are now exploring possibilities to pull out of CITES and start their own trading partnerships with countries that want to buy their ivory and rhino horn.
Economists know that banning trade in any commodity does not stop poaching, said Godfrey Harris, managing director of the Ivory Education Institute, a California-based non-profit association dedicated to "enhancing understanding of the historic, practical and cultural importance of ivory".
"Ending trade without dealing with demand only succeeds in raising the price of the banned commodity. Increased prices encourage more poaching. In the case of ivory, a ban favoured by the animal rights groups and its CITES supporters puts elephants in greater danger; it is not saving them from a premature death," he said.
Harris said an African secretary general leading CITES "is likely to balance the needs of people with the needs of the animals".
Ron Thomson, chief executive of The True Green Alliance, said he would welcome the appointment of a qualified African as the next secretary general, "provided he does not come from Kenya or Botswana – both of which have pro-animal rightists administrators."
Thomson's organisation, based in South Africa, promotes "best practice wildlife management and the wise and sustainable use of natural resources for the benefit of mankind". It has a "strong and passionate commitment to exposing the menace and iniquities of the animal rights doctrine".
Emmanuel Koro is an international award-winning environmental journalist who has written extensively on environment and development issues in Africa