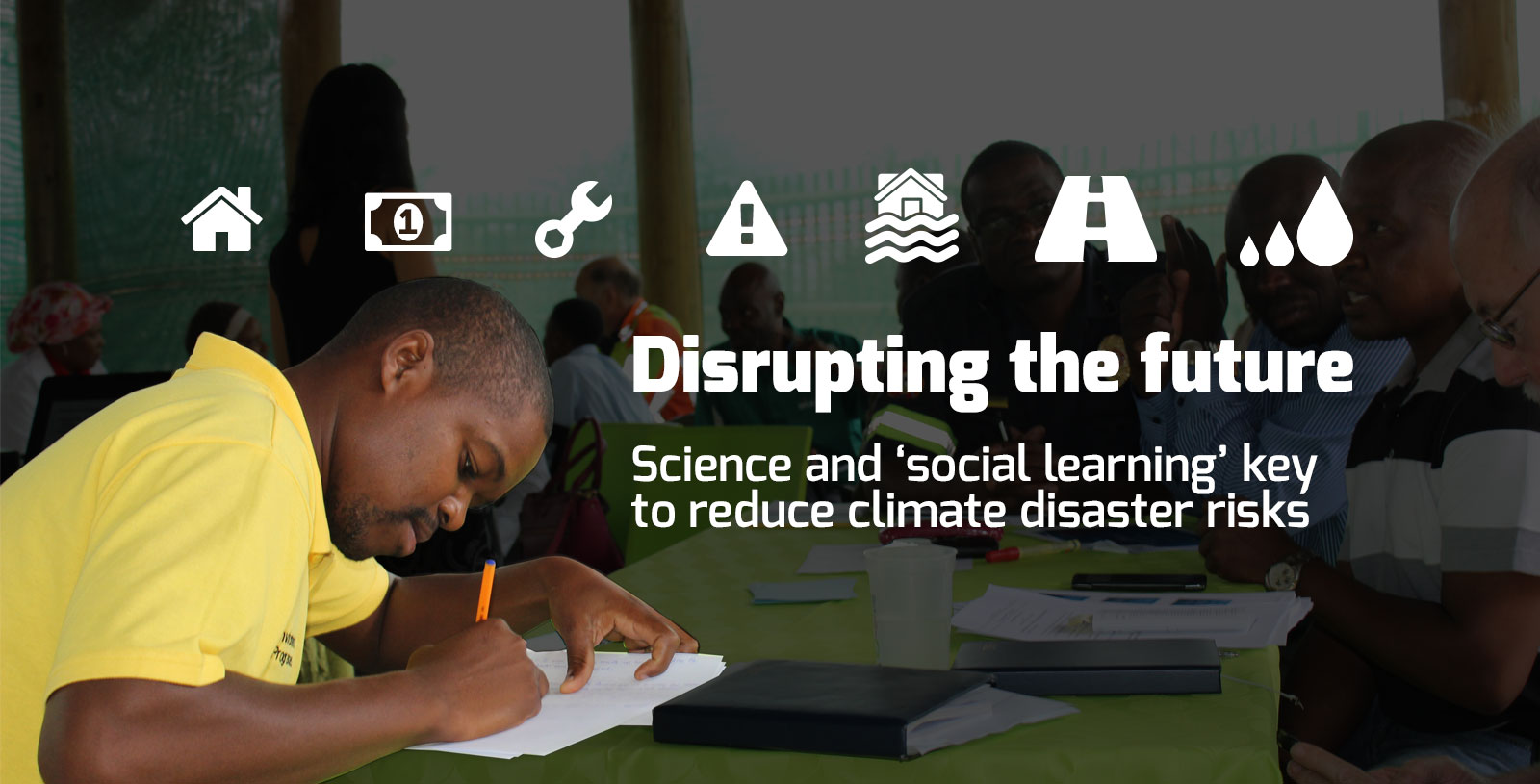 25 Jul

Science and 'social learning' key to reduce climate disaster risks
Disrupting the Future: How communities and experts work together to reduce flood disaster risks in Limpopo. A multimedia #ClimaTracker investigation by Anina Mumm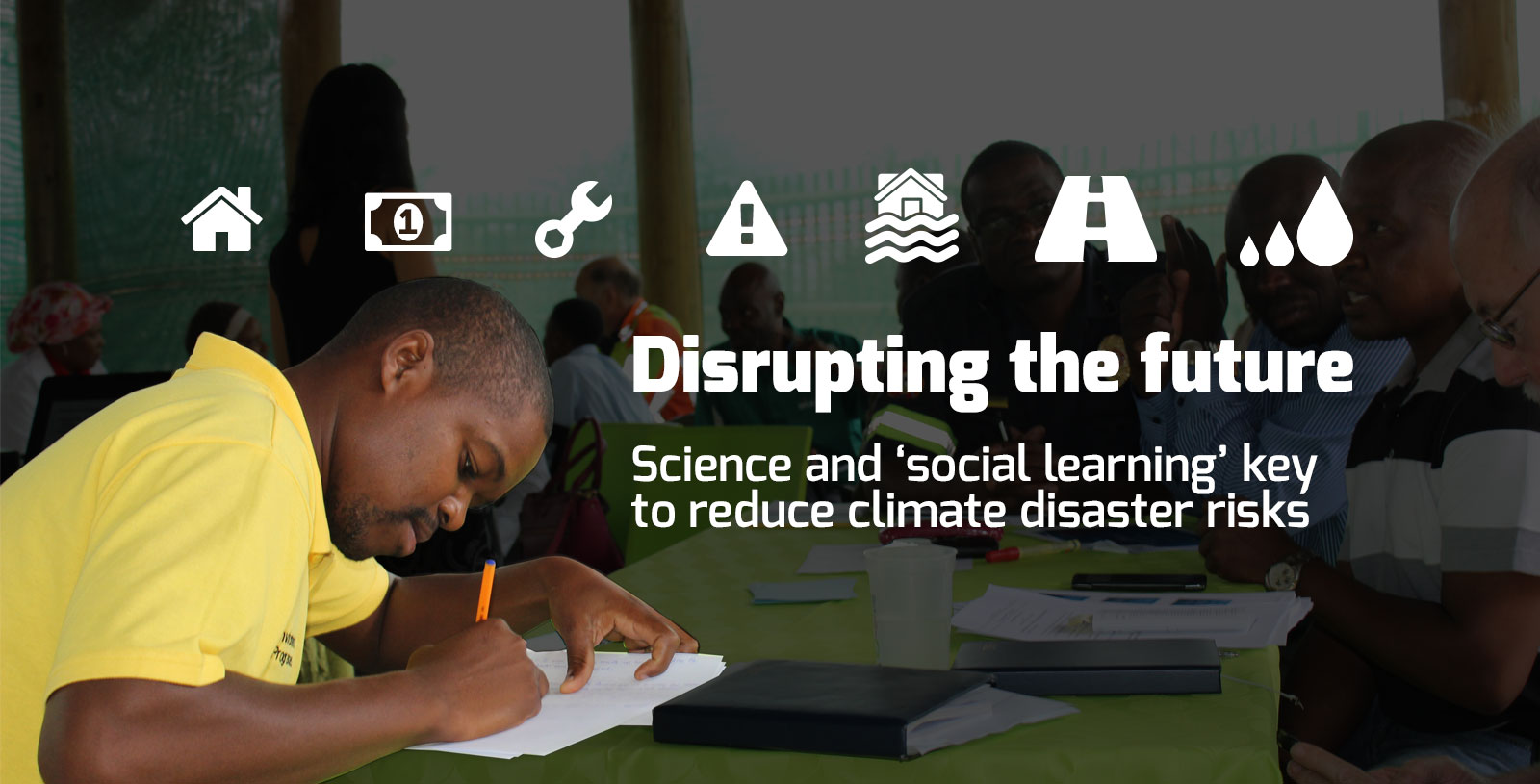 When the Western Cape experienced its worst storm in three decades in early June, disaster relief teams were on stand-by thanks to the early warnings provided by weather services. Nevertheless, the storm caused several deaths, devastating fires in Knysna and other Garden Route towns, flash floods and other major destruction across the Western Cape.
In one municipality within the Ehlanzeni district of Mpumalanga back in 2012, the roofs of nearly 1,000 houses were blown off during heavy rains, leaving many residents without food and shelter. Disaster managers had to organise blankets, mattresses and collapsible housing, as well as new ID documents, birth certificates and school books.
Ehlanzeni falls within the Olifants River Catchment, which is home to more than four million people and which supports major agricultural activities.
The Cape of Storms and the Olifants River Catchment region are both extremely vulnerable to natural disasters like flooding, and a changing climate exacerbates that risk. Local conditions – landscapes, politics, resources and capacities – may be unique, but there is one common thread: a mindshift is needed, from simply reacting to disasters, to reducing the risk of future disasters.
To explore the full feature, click here.