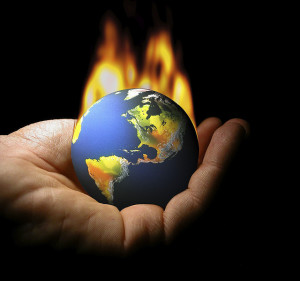 16 Feb

2015 the hottest year ever recorded

Scientists say 2015 was the warmest year ever recorded. According to research conducted by the South Africa's Council of Scientific and Industrial Research (CSIR), near surface temperatures have drastically increased in the past five decades over the subtropics and central tropical Africa.

The study projects an increase in warmer temperatures of 4-6 ℃  over the subtropics and 3-5 ℃ over the tropics by the end of the century.

African annual average temperatures could rise at 1.5 times the global rate of temperature increase in the subtropics.

The CSIR used a regional climate model integrated on a computer at the Centre for High Performance Computing in South Africa to obtain these projections.

More information can be found in the article.

To see how climate change will affect you, use the Oxpeckers ClimaTracker app.