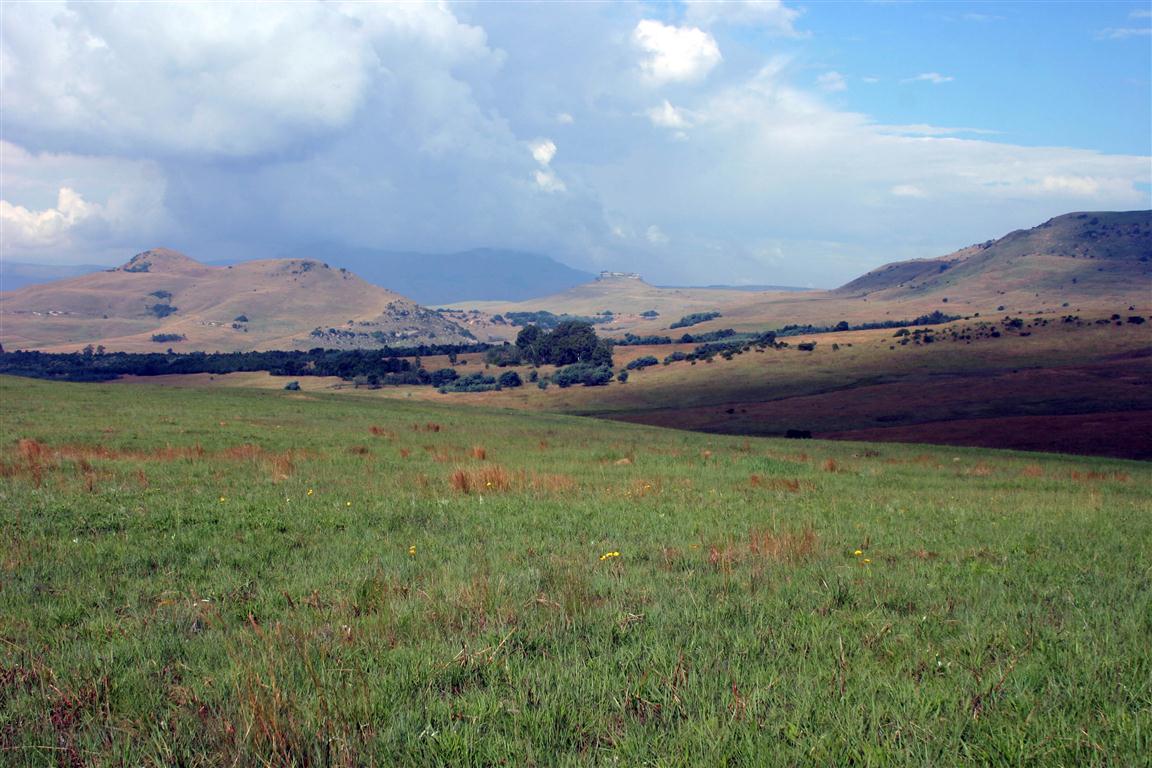 15 Feb

Mine lays claim to protected water catchment
An Indian company has declared its intention to mine in a critical water catchment area in Mpumalanga province, just one year after the area was proclaimed a protected area. Fiona Macleod & Franz Fuls report
Atha-Africa Ventures called a meeting on January 23 2015 with landowners in the Mabola protected environment, where the company claims to have a right to mine coal.
Mabola is one of five important water sources in Mpumalanga that were proclaimed protected environments in January 2014 by Pinky Phosa, then the MEC for economic development, environment and tourism. Proclamation enables government authorities and private landowners to work together to protect ecosystems of high value.
At the meeting in the Wakkerstroom Country Inn in January 2015, Atha-Africa Ventures representatives told the half-dozen landowners present that the company had been granted a mining right for Mabola but that it had not been "executed".
Atha-Africa was represented by its senior vice-president, Praveer Tripathi, and Sizwe Zuma, who registered himself at the meeting as a director of the company.
Zuma clan
In the corridors of power in the provincial Mpumalanga government, Zuma is rumoured to be "part of the Zuma clan" in KwaZulu-Natal. Asked about his family connections, he refused to say anything other than that Tripathi "is the only person who can talk on behalf of Atha".
Tripathi said Zuma was not a director but represented a trust that is a black economic empowerment partner with a shareholding in Atha-Africa Ventures. He refused to name the trust.
Tripathi is an overseas manager for the Atha Group, one of the oldest mining companies in India. He has a BSc degree in mechanical engineering from Bharathiar University and "is well versed in working with various regulatory departments of mining and minerals in the African continent", according to his CV.
Atha-Africa Ventures registered in South Africa in 2004, and the company bought a prospecting right for Yzermyn in Mabola from BHP Billiton in 2011.
Tripathi said the department of mineral resources had accepted the mining right in 2013, about eight months before the Mabola protected environment was declared.
"The mining right was already accepted, the protected environment came later," he said. "It was an existing right. This is where the conflict comes in."
Ministerial permission
Environmental organisations involved in the proclamation of Mabola said legislation allowed for prospecting and mining in a protected environment, but only with the written permission of both the ministers of mineral resources and of environmental affairs.
"Any right granted would effectively be sterile until such permission has been obtained," said Melissa Fourie, director of the Centre for Environmental Rights. "Penalties for proceeding in contravention of the relevant legislation include a fine of up to R10-million and prison terms of between five and 10 years."
The battle over Mabola could set a precedent for protected areas throughout South Africa, Marthán Theart, an attorney at the centre, said.
"As a signatory to the Convention on Biological Diversity, South Africa has pledged to conserve 12% of its terrestrial area. Currently, less than 7% of the country is conserved."
Protected environments add to the country's conservation basket by allowing private properties and landowners to collaborate in biodiversity stewardship.
Official data shows that 11 protected environments had been declared by September last year, covering nearly 197 000 hectares. At least 20 new areas, comprising more than 246 400 hectares, were being negotiated last September.
"The Protected Areas Act allows for a broader range of compatible land uses to happen in a protected environment than, say, a national park or nature reserve. It is still a relatively new arrangement but it is growing," said Tracey Cumming, a policy adviser at the South African National Biodiversity Institute.
Protected environment
Mabola covers 8 772 hectares between Wakkerstroom and northern KwaZulu-Natal and is a high-yielding water catchment area that feeds several major rivers.
Private landowners in the area, mostly farmers, agreed to make it a protected environment after years of negotiations with some of South Africa's largest environmental nongovernmental organisations and the Mpumalanga Tourism and Parks Agency.
Their objections to mining included its potential to "de-water" wetlands that cover about 2 000 hectares of Mabola. Atha-Africa previously told the farmers it planned underground mining at Yzermyn, but they fear that, if the operation follows in the footsteps of a neighbouring mine, Kangra Coal, the earth could be too wet and Atha-Africa would have to ask for permission to change its plans to an opencast mine, with huge implications for the local agricultural community.
The chairperson of the Mabola landowners' association, Oubaas Malan, said no conclusion had been reached at the meeting with Atha-Africa. "They need to do their homework on risks and mitigation measures, and will get back to us by the middle of March," he said.
Labour tenants were not part of the association, but they also had to be consulted before mining could go ahead, said Nathaniah Jacobs, from Lawyers for Human Rights.
"The devastating impact of mining on the livelihoods of rural occupiers affects both the economic and tenure security of labour tenant families," Jacobs said.
"Double dispossession'
"The effect of mining activities without regard for the rights and interests of lawful occupiers often results in these families and communities suffering a double dispossession of land."
A local farmworker who did not want to be named said the Yzermyn colliery could bring work and infrastructure to the area. But it was difficult for farmworkers to attend the meetings, he said, because they did not receive proper notification and the meetings were often held in distant towns.
He expressed concerns that an increase in trucks transporting coal could kill his children, and he did not know what effect dust and blasting would have on his family.
"We were told we would benefit from the mine, but we are not sure of our expectations. We just hope to get what we want," he said.
The crux of the Mabola matter, Theart said, was that the Protected Areas Act provided for mining as an acceptable land use, but did not provide regulations or guidelines on factors that the ministers had to consider when deciding whether to grant permission for mining to take place in a protected environment.
"A starting point would obviously be the requirements for the declaration of the protected environment. If an area deserves protection, those same motivations should be extremely relevant to any decision to allow mining," he said.
The five protected environments proclaimed in Mpumalanga last year cover 73 000 hectares of grasslands, the most poorly protected ecosystem in South Africa.
Jacques Modipane, then chief executive of the Mpumalanga Tourism and Parks Agency, said at the time: "The protection of these properties under national legislation not only secures important areas of grassland biodiversity for future generations but also enables landowners within these protected areas to work collectively to conserve their land, to implement sustainable land-use practices and to safeguard against land uses that could end up destroying the area."
Modipane was suspended by the agency's board in late December, for reasons that he described to the New Age as "politically motivated".
Theart said about 63% of the land in Mpumalanga was currently being mined or was the subject of mining right applications.
"As most of this land is privately owned, one of the few planning tools that would legally protect important biodiversity areas is the declaration of protected environments by the MEC responsible for environmental affairs in the province.
"If the relevant national ministers effectively override the MEC's attempt to protect important biodiversity in the province, it may well discourage the MEC from making such declarations in future," he said.
Renewed pressure
If mining at Mabola was given the go-ahead, it would renew pressure on other valuable ecosystems in the province in which mining companies had shown an interest, such as Chrissiesmeer, he said.
"It is possible that farmers in Mpumalanga would become more disillusioned with the protected areas process and refuse to consent to the declaration of protected environments in future."
Questions sent to the national environment department about what conditions would make mining acceptable at Mabola were unanswered at the time of going to press.
Angus Burns, the manager of the grasslands programme of the Worldwide Fund for Nature South Africa, said, although the department made a decision, "immense political pressure is seemingly being put on the decision-makers by politicians within Mpumalanga and elsewhere to investigate de-proclamation to facilitate mining, or allow mining in the protected area with certain conditions.
"The implications are very worrying for South Africa's water and food security and biodiversity heritage," he said. – oxpeckers.org
#MineAlert: Find out about mining projects near you, and register for alerts, here
Update: In September 2015, eight environmental justice organisations served legal papers for a High Court challenge to mining in the Mabola Protected Environment: