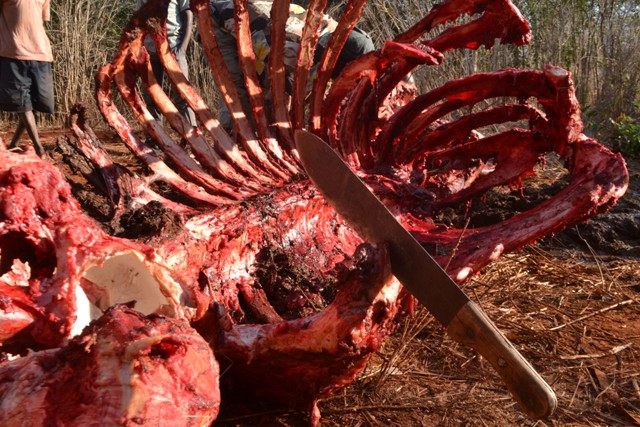 09 Oct

The butchery of elephants in northern Mozambique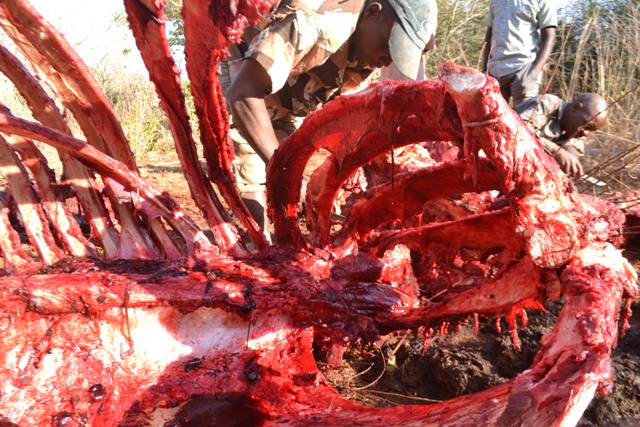 Evidence on the ground in northern Mozambican game reserves shows an average of at least five elephants are being killed daily by poachers and processed by nearby villagers.
Oxpeckers associate Estacios Valoi reports that five elephants were killed in the 48 hours from October 7 to 8 – in just one reserve, the Quirimbas National Park.
Valoi photographed local villagers cutting meat off the elephants, after they had been poached and their tusks removed.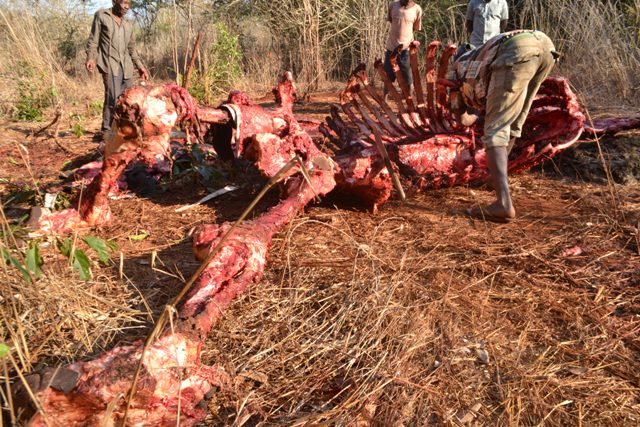 Villagers from Matuine Muaja village, near Quirimbas National Park, picked clean the skeletons of a female elephant killed during the night and a second elephant killed about 200m away during the day.
In an exposé published by Oxpeckers two weeks ago, Valoi revealed a web of official complicity in the slaughter among administrative, judicial and tax authorities in the northern provinces of Cabo Delgado and Niassa.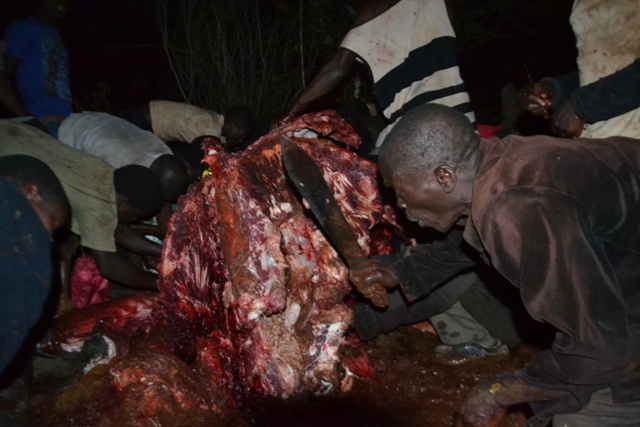 In the nearby Niassa National Reserve in northern Cabo Delgado province, the World Conservation Society (WCS) counted 22 poached elephants in early September.
Carlos Pareira, a Mozambican vet and advisor to the WCS, said: "The killing of elephants in the north of Mozambique is reaching proportions never seen before. The killing is being industrialised."
Earlier this year the Mozambican government introduced draft legislation that provides prison sentences of between eight and 12 years, and fines of between $4 425 and $88 500 for poachers who kill protected species.
But a recent report compiled by Mozambican researcher Madyo Couto for the World Wide Fund for Nature said corruption remains a major factor in enabling poachers access to protected areas and weapons, transportation of ivory and rhino horns and their departure from the country.