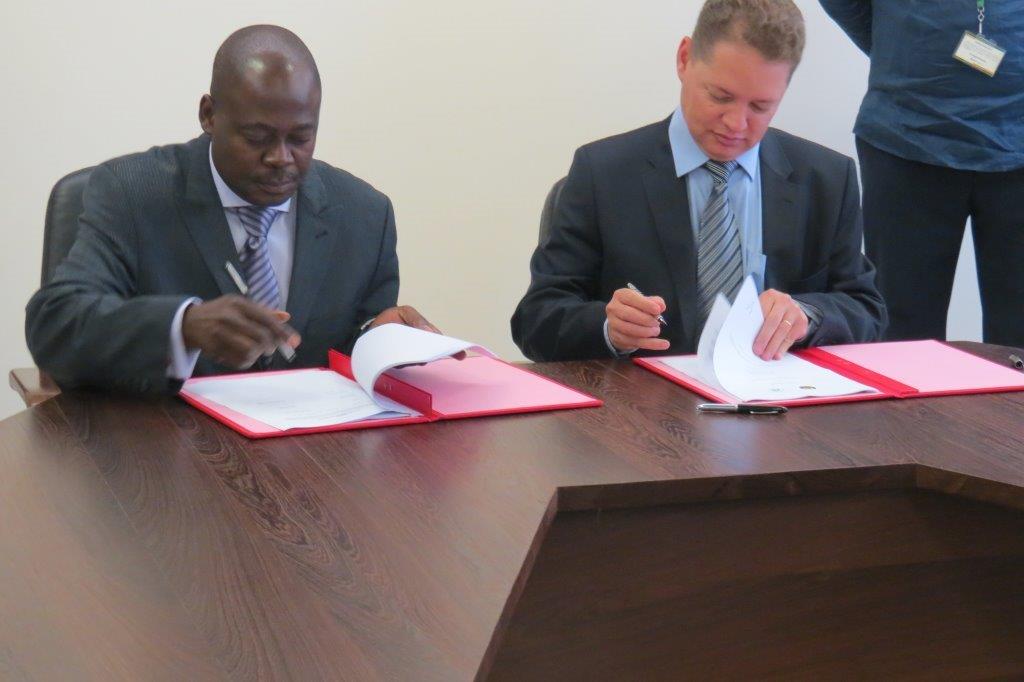 29 Oct

Mozambique deal to combat poaching
An historic deal to tackle wildlife crime in Mozambique has been signed between the Mozambican government and the Peace Parks Foundation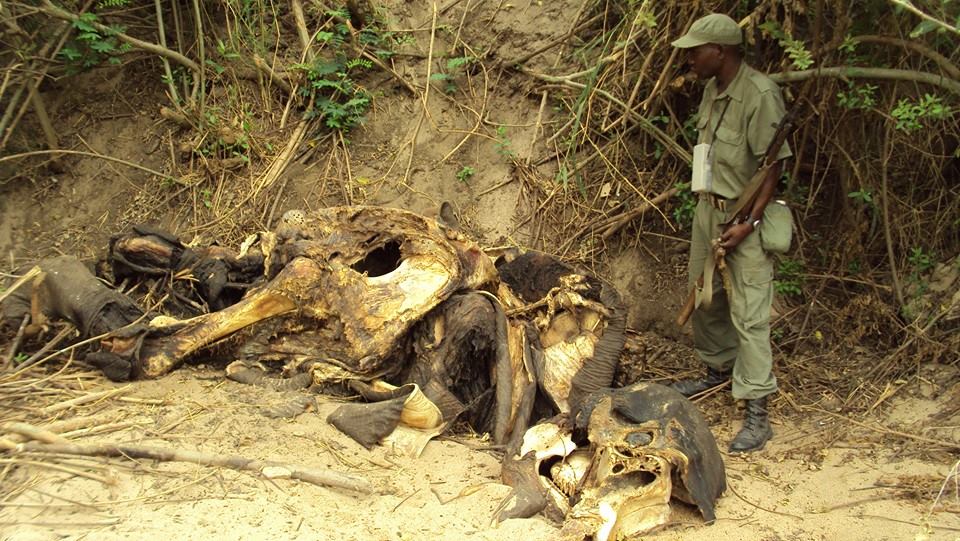 A Mozambican ranger studies an elephant carcass in a reserve in northern Mozambique, where poachers kill an average of five elephants a day
An historic deal to tackle wildlife crime in Mozambique has been signed between the Mozambican government and the Peace Parks Foundation.
The deal, signed on October 29 2014, will see the launch of anti-poaching and counter-trafficking programmes, as well as the deployment of sniffer dogs on trafficking routes.
Rangers in the field on both sides of the international border between the Kruger National Park and Limpopo National Park in Mozambique will share a radio communications systems across the international border.
Other practical measures to tackle cross-border incursions by Mozambican poachers, estimated to be responsible for 80% of Kruger's rhino poaching in recent years, include training and equipment for rangers as well as improving their working conditions.
The deal will also boost the establishment of research capabilities in Mozambique and support anti-trafficking policy-making.
"Wildlife crime is having a detrimental effect not only on our beautiful wildlife, but also on communities' sustainable development, on tourism and on the security and economies of African nations. It is only through joint efforts such as these that we will combat this effectively," said Mozambican Minister of Tourism Carvalho Muária in a statement released after the signing.
Signed by the Mozambican government, Peace Parks and the Joaquim Chissano Foundation, the agreement supports the development of dedicated anti-poaching operations in and around Limpopo National Park, which adjoins the northern part of Kruger to form the Great Limpopo Transfrontier Park and Conservation Area.
The signing in Maputo followed a memorandum of understanding concluded between Mozambique and South Africa's Department of Environmental Affairs on April 19 2014.
Peace Parks said it will invest R30-million and provide material support to bolster Mozambique's anti-poaching efforts. This is part of the €15.4-million Dutch and Swedish postcode lotteries grants allocated to the foundation's rhino protection programme earlier this year.
"Given the transnational nature of wildlife crime, agreements such as these play a crucial role in combating organised wildlife crime operations as countries are able jointly to counter the onslaught across national borders.
"It also helps them to work towards harmonising policies and legislation," said Dr Bartolomeu Soto, Mozambique's director general of the national administration for conservation areas.
An essential component of the project entails supporting the judicial system in Mozambique to implement the new Conservation Areas Act, which recently introduced stiffer penalties for anyone involved in illicit wildlife product trafficking, said Dr Leonardo S Simão, executive director of the Joaquim Chissano Foundation.
"Combating a US$19-billion industry, which is the illegal wildlife trade, will require all concerned parties across the world to unite their efforts," said Simão.