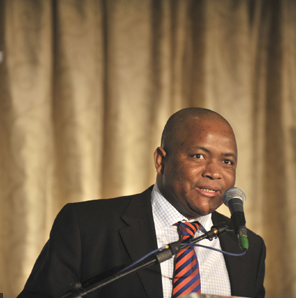 08 Sep

Kruger hotel off the cards

A controversial application for a luxury hotel development in the south of the Kruger National Park, linked to chairperson of the South African National Parks board Kuseni Dlamini, is off the cards.

Ishaam Abader, deputy director general of compliance at the Department of Environmental Affairs, released a notice on September 8 indicating that the application process had been closed.

Dlamini was accused by conservationists of a conflict of interests after exposure of his connections to the proposed 120-room Radisson Blu Safari Resort, scheduled to open its doors near Malalane last year.

An Oxpeckers report in March 2011 noted that Dlamini was a non-executive director of Mvelaphanda Group Limited, which was partly owned by Mvelaphanda Holdings.

The Rezidor Hotel Group, a Swiss company that planned to develop the hotel near Malelane, extended its partnership with Mvelaphanda Holdings to cover the management of all Rezidor hotels in South Africa, Lesotho and Swaziland.

Conservationists opposed to the proposed hotel said an environmental impact assessment (EIA) had been commissioned about six months after the contract was awarded, and there was not sufficient public consultation.

Abader said the applicants had failed to meet certain deadlines stipulated under the EIA regulations, and the application had therefore been closed.

If they wanted to pursue the proposed development, they would have to submit a new EIA application, he said.