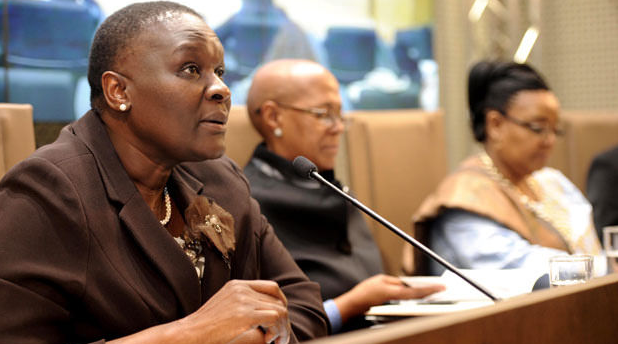 13 Aug

Kruger rhinos to Northern Cape
The bulk of the rhinos South African National Parks (SANParks) wants to move out of the Kruger to protect them from poachers will go to private game reserves in the Northern Cape
SANParks signed contracts with three hunting outfits based in Northern Cape reserves late last year for the translocation of 260 Kruger rhinos.
The estimated income from these sales, in addition to a further 20 rhinos to be sold on auction, was R80-million.
The main motivation behind the move was not the income, however, but the need to provide an alternative breeding population of rhinos in a safer environment than the besieged Kruger. At least 1,827 rhinos have been killed by poachers in the Kruger since 2010 – there have been two poaching incidents in the Northern Cape in the same period.
The outfits that contracted to buy 260 Kruger rhinos were Chapungu Safaris Africa, Wintershoek Safaris and Steyn Safaris.
Chapungu Safaris Africa owns two game farms, one in the Eastern Cape. The second, called Kalahari Oryx, spans 180 000 acres in the Northern Cape and is co-owned by retail magnate Christo Wiese.
The three outfits host photographs of rhino hunts on their websites. They are all members of local and international professional hunting organisations.
Strategic removals
The thinking behind these strategic removals of rhinos from the Kruger is to increase birth rates while decreasing mortality rates.
"The establishment of intensively protected rhino conservancies outside national parks under a poaching siege serves as a final strategic task to manage rhinos and improve their conservation status in the donor and recipient sites," said SANParks scientists in a strategy document in April.
"These removed rhinos can serve as sources for new safe populations or as storage sites for surplus rhinos such as black rhino bulls."
The scientists envisaged establishing "rhino conservancies" in alternative localities where poaching risks are low.
"Within such areas, SANParks and it collaborators manage rhino population structures to maximise population growth using husbandry approaches," they said.
"This can range from free-ranging large areas where managers keep rhinos with increased protection but no supplementary feeding and limited manipulation of demographics for breeding purposes, to captive breeding facilities where rhinos live at high densities in small confined areas with supplementary feeding and intense protection and husbandry."
Hector Magome
Controversy surrounding the sales contracts to the three hunting outfits led to the suspension of the SANParks head of conservation, Hector Magome, in early June. Magome is challenging the suspension and has taken it to arbitration.
In the meantime, the government did a 360-degree turnaround this week on earlier statements that no rhinos would be moved from the Kruger.
Environment Minister Edna announced at a press briefing on August 12 that strategic removals were one of the measures approved by the Cabinet for the management of rhino populations.
"South Africa is considering a range of rhino strongholds inclusive of South African national parks, provincial reserves, communal areas and private reserves. South Africa also recognises international opportunities for establishing rhino strongholds in neighbouring countries in Southern Africa," Molewa said.
This approach would "allow the offsetting of poaching in the short to medium term, while also expanding rhino range and improving overall population size".
The minister said the approach was in keeping with South Africa's sustainable use policies, but she did not specify where the rhinos would be going.