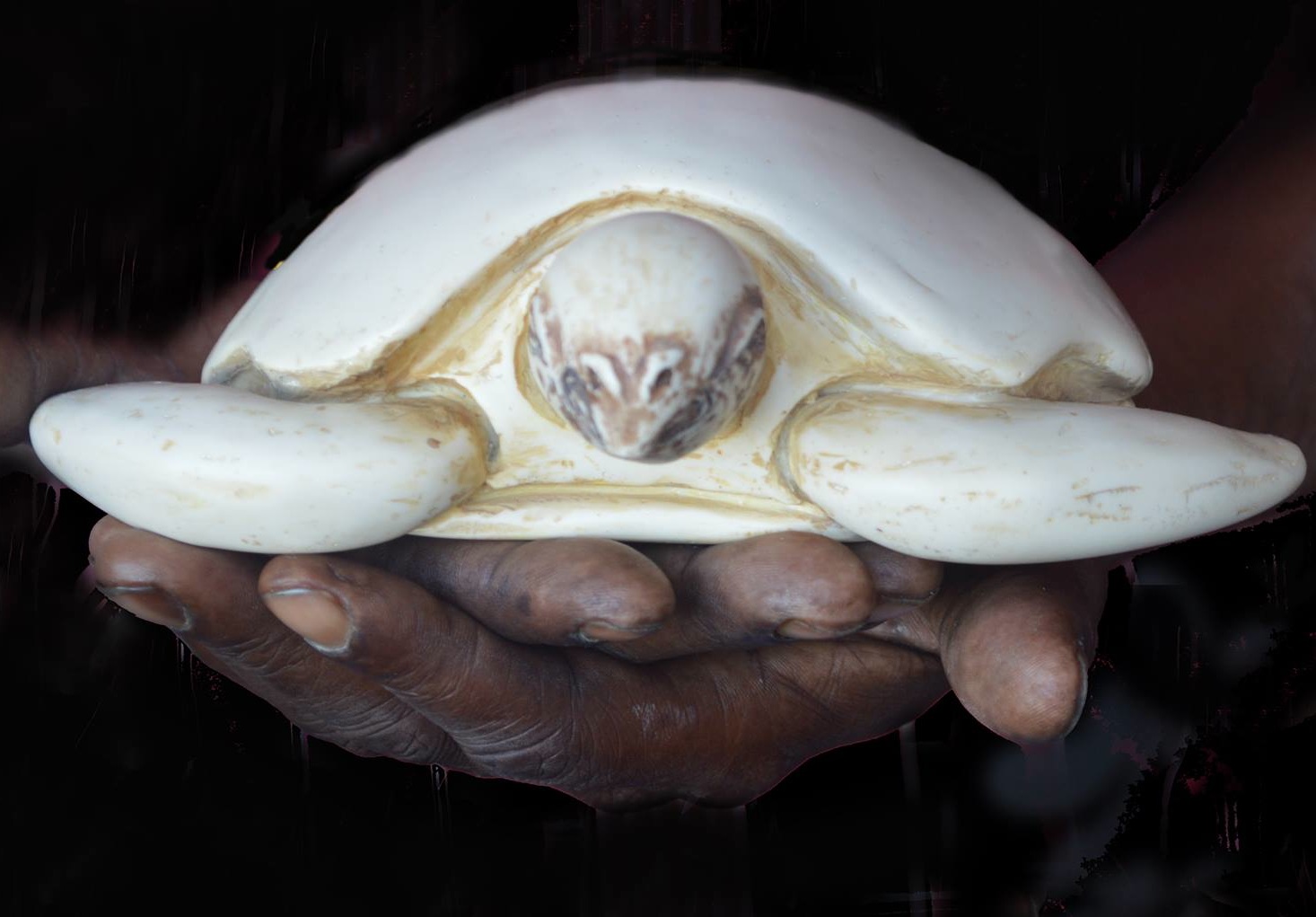 07 Jul

From turtle butcher to saviour

Amid the daily rise of poaching statistics across Africa, a convicted turtle poacher turned the tables to show how protection of endangered wildlife can prove a sustainable, long-term solution.

Makotikoti Zikhali was sentenced to five years in jail for killing an endangered loggerhead turtle in the iSimangaliso Wetland Park, a World Heritage site.

An investigation by Durban-based investigative journalism agency Roving Reporters revealed that Makotikoti had killed the turtle to sell its meat as food and its fats for muthi (traditional medicine).

After meeting Makotikoti in prison, Roving Reporters director Fred Kockott was convinced that "The turtle butcher" case, as it was dubbed in the press, could be used not only to promote environmental education but also offer the convicted turtle poacher the means to earn a better living by writing his life story and developing associated artistic skills.

Internationally acclaimed Durban sculptor Andries Botha offered to train Makotikoti at no cost to make museum-quality turtle sculptures, on condition that 25% of the profit on sales would be used to promote conservation of the species. Makotikoti is out on parole until March 2016.

After a year's intensive mentoring, the first edition of limited Makotikoti turtle sculptures entered the market earlier this year. Nedbank, in association with the Cape Winemakers Guild, hosted the first auction of sculptures in support of the Makotikoti Art Project.
Top award
Besides the percentage of sales that goes to turtle conservation via the South African Association of Marine Biological Reserach, a further 25% goes toward education programmes and environmental journalism training that focuses on social, environmental and justice issues.
The project scooped the top honour at the prestigious Mail & Guardian Greening the Future Awards held in Johannesburg on June 24.
The Greening the Future Awards recognise businesses, NGOs, NPOs and individuals in a wide range of environmental categories, including community conservation, energy efficiency, green technology innovations, biodiversity stewardship, youth leadership and job creation.
The top award, won by the Makotikoti Art Project, is named the Sudley Adams Award – in honour of the former M&G brand manager and convener of the Greening the Future Awards who lost a long battle with kidney disease in May 2012. Previous winners of this prestigious award were Generation Earth (2013), Sanlam and WWF (2012).
"Art is not just about creating, but also educating and reaffirming human values. When combined with a mission to protect natural resources, create jobs and empower youth leaders, the outcome is bound to capture the world's imagination," said Kockott.