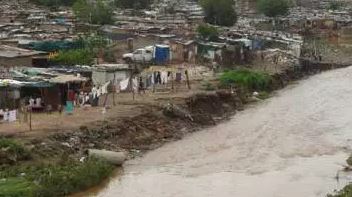 24 May

'Go big, or go home' on adaptation to climate change

As South African cities prepare for the worst that climate change will throw at them, a new report warns that the cost of adapting to climate change in developing countries could rise to between $280-billion and $500-billion a year by 2050, writes Yolandi Groenewald.

The United Nations Environment report, released last week at the biennial Adaptation Futures conference in Rotterdam, warns that the figure is four to five times greater than previous estimates.

Adaptation will impose a heavy financial burden on South African cities, yet there are also opportunities, said Debra Roberts, eThekwini Municipality official and South African climate change negotiator.

"It is either go big, or go home," she said.

Roberts told delegates the battle for sustainable development will be won in the ballooning cities of Asia and Africa, and that an adaptation response plan was key for the cities' futures. The huge elephant in the room was that many of these cities didn't have a clear adaptation implementation strategy, she said.

"The Paris agreement has to be linked with local action," she said, referring to the landmark Paris COP21 agreement, which forces countries to curb their greenhouse gas emissions in order to avoid runaway climate change.

South African cities are busy crunching their adaptation numbers in terms of the agreement. Johannesburg and Durban's plans were both lauded in Rotterdam, but delegates were concerned about the financing of the plans.

Johannesburg mayor Parks Tau said that, even if emissions are stabilised relatively soon, climate change and its effects will last many years, and adaptation will be necessary.

"Climate change adaptation is especially important in developing cities since those cities are predicted to bear the brunt of the effects of climate change," Tau said.

Although by international standards Johannesburg has relatively limited exposure to the most severe consequences of climate change, the prospect of increased flooding in the future is keeping the city's planning committee up at night.

Calculations by the mayoral committee indicate it would cost the city R116-million to be flood ready. Heat waves and extremely cold winters are also predicted for the city's future.

Mzukisi ka Gwata, Johannesburg's programme manager of climate change adaptation, said it was important to mainstream adaptation into policies the city is implementing.

The city's Climate Change Adaptation Plan outlines how Johannesburg should map flood-prone areas, develop early warning systems and raise awareness in vulnerable communities, particularly Alexandra township near Sandton.

Ka Gwata said the city intended to invest R110-billion on infrastructure in the next 10 years and new infrastructure would have to be climate smart, taking into account the emerging threats.

Durban is in even greater jeopardy than Johannesburg, with sea-level rise a huge risk. The eThekwini Municipality Climate Change Adaptation Plan envisages a sea level rise of up to one metre by 2100.

Rainfall is also likely to increase in eThekwini, but this rainfall will fall over shorter time periods, which means that stream flows will be higher and faster, increasing the strain on the city's stormwater system and flooding homes.

To see how climate change is affecting eThekwini, Johannesburg and other parts of Southern Africa, visit the Oxpeckers ClimaTracker app.