About Us
The Oxpeckers Center for Investigative Environmental Journalism is Africa's first journalistic investigation unit focusing on environmental issues. The Center combines traditional investigative reporting with data analysis and geo-mapping tools to expose eco-offences and track organised criminal syndicates in southern Africa.
Oxpeckers is a non-profit company that aims to dramatically improve the quality and impact of African environmental journalism, by:
Providing a home for investigative journalists interested in environmental issues;
Hosting geo-narrative platforms that use cutting-edge mapping techniques and forensic data tools to improve reportage;
Stimulating transnational and transcultural investigative reportage through project or research-based Oxpecker Fellowships;
Sharing investigative resources / source documents / data, as well as specialist tools and skills through Oxpeckers manuals and workshops;
Curating specialist environmental reporting and research projects on behalf of media partners;
Publishing our own exclusive environmental investigations, in both legacy and new media, as well as through eBooks and other channels.
What We Do
Oxpeckers uses best-of-breed mapping visualizations and geo-data analysis to track and expose the criminal syndicates, corrupt officials and greedy corporations that are looting Africa's natural resources across international borders.
Complex stories are told visually using dynamic infographics, "single story" animated maps and data visualization to augment more traditional story packages.
Oxpeckers is developing the most comprehensive database of eco-offences in Africa. The resulting reportage is published online and through media partners, with the underlying evidence and other source materials available to other media and environmental guardians for use in their own work.
Oxpeckers has a network of Associates based in Southern Africa and elsewhere who specialise in environmental reporting. Embedded Oxpeckers Fellows, on secondment from other media in Asia and Africa, spend three-month fellowships with the unit using our resources and tools to investigate major environmental stories for their home audiences and home media.
Who Are We?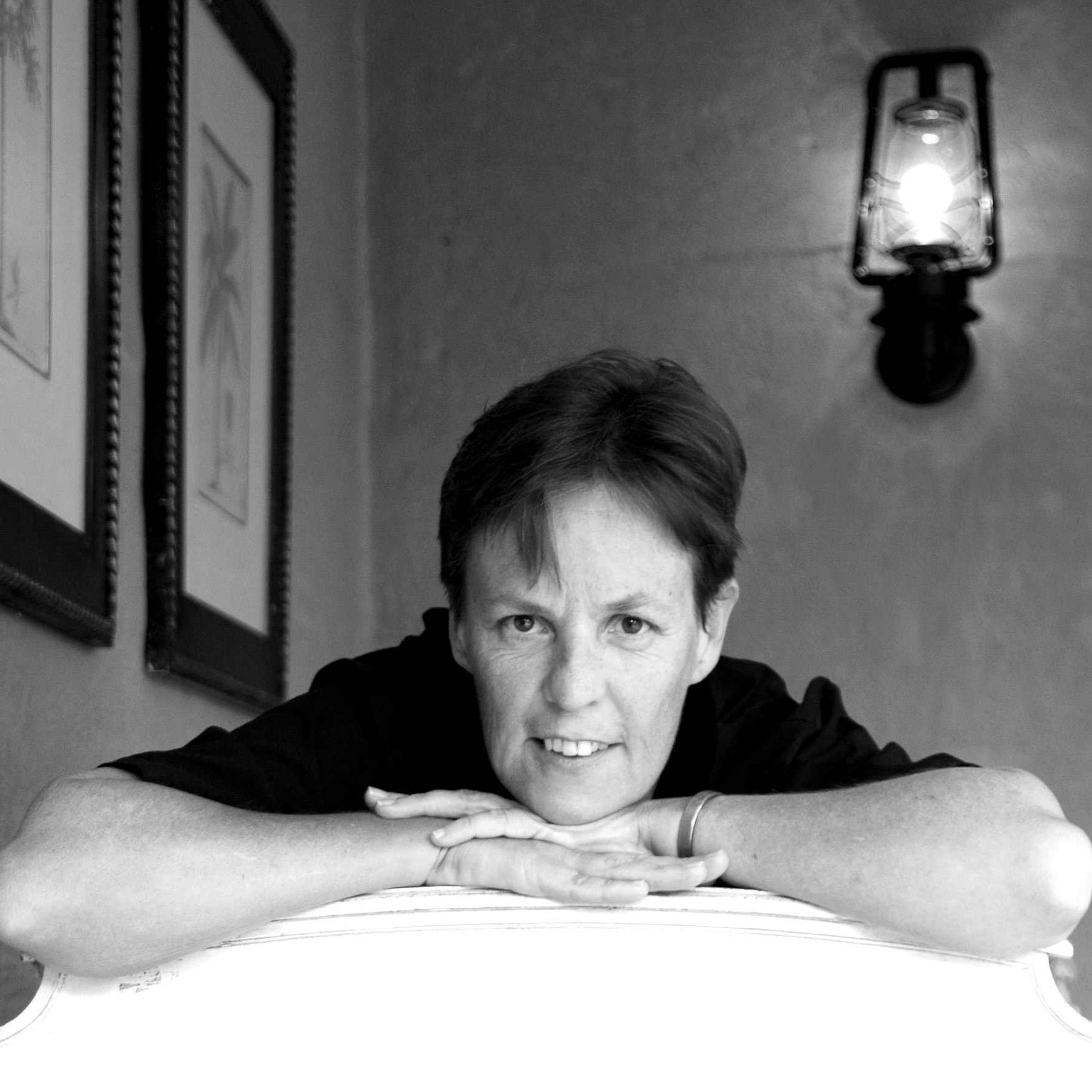 Oxpeckers is headed by pioneering South African environmental journalist Fiona Macleod. Prior to founding Oxpeckers, Macleod worked as an award-winning journalist and editor at a range of the region's top media. She served as environmental editor at the Mail & Guardian newspaper for 10 years, and was awarded the prestigious Nick Steele award recognising her contributions to environmental conservation through her pioneering reportage. She is also recipient of the 2014 SAB EnviroMedia Award for her work at Oxpeckers, and a finalist in the CNN MultiChoice African Journalist 2016 Awards. She is a member of the Earth Journalism Network's Council of Partners.

Anne Driffill is our accounting officer and office manager. With more than 26 years of experience in bookkeeping and accounting, she has served a range of South African companies. Her contribution to the Oxpeckers Center since its founding has included registering it as a non-profit company and setting up our accounting and admin systems.
Our Associates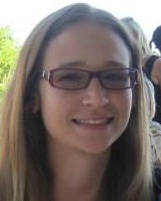 Anina Mumm is an associate data journalist at the Oxpeckers Center. She also runs Transcript Science Communication, which specialises in science writing and editing, as well as science-related graphics and social media management. As a media trainer, Mumm facilitates introductory data journalism and online media classes. She is the co-founder of SciBraai.co.za, a blog dedicated to South African science and scientists, and serves on the board of the South African Science Journalists' Association.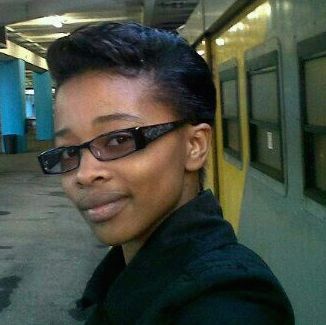 Tholakele Nene, a freelance researcher and journalist, became an Associate after serving as the 2015 Oxpeckers Fellow. She works across all our mobile and web-based tools. Prior to joining Oxpeckers, she worked on Spark, a best-practice national newsletter for civil society and local government. She has also written for local government magazine Delivery, and transport magazine Mobility. In 2013 she worked for Durban-based environmental company Urban Earth as a communications officer. She has a BSoSci degree in English and Sociology from the University of KwaZulu-Natal.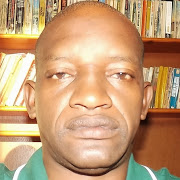 Oscar Nkala is a Zimbabwean journalist and wildlife crimes researcher who works across Southern and East Africa, from Bulawayo in Zimbabwe and Gaborone in Botswana, where he is country correspondent for IOL's African News Agency. He is a correspondent for National Geographic and seven global defence, aerospace and mining news outlets. He featured as a journalist / investigator in When Giants Fall, a US-produced documentary detailing the slaughter of African elephants for their ivory, due to be released in 2016.

Estacio Valoi is a Mozambican journalist who assists Oxpeckers with transnational investigations into environmental problems in the sub-Saharan region. He has covered a wide range of investigations for Zambeze newspaper in Mozambique and as a freelancer for international media outlets. His investigations have been featured by the Forum for African Investigative Reporters, German radio station Deutsche Welle, South African television stations, and the Reuters Thompson Foundation, among others.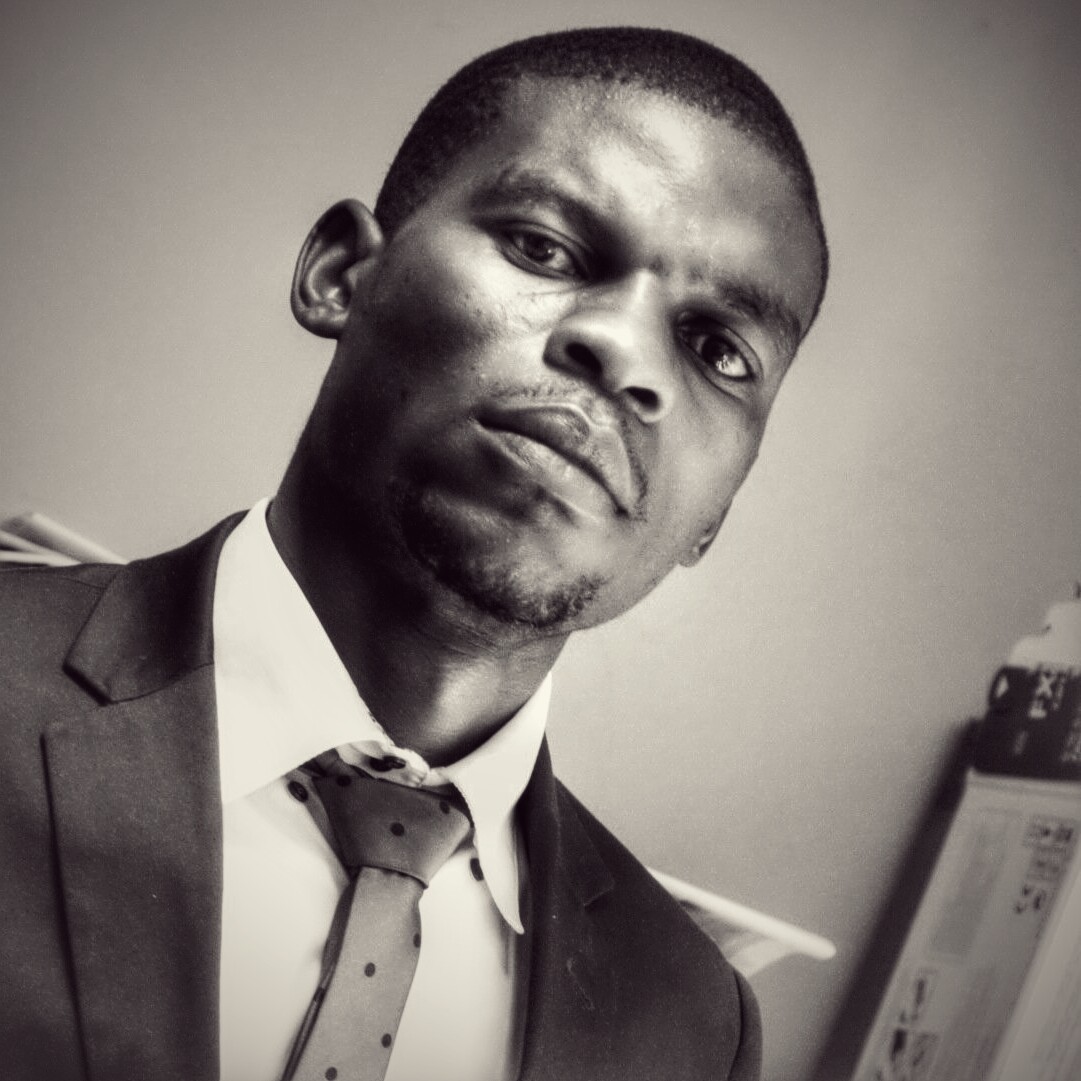 Lawrence Seretse is an investigative journalist based in Botswana who assists Oxpeckers with investigations into environmental and wildlife problems in the region. He has covered a wide range of investigations on lion smuggling, economic corruption and embezzlement in Botswana's intelligence organs for Mmegi and Botswana Gazette, and as a freelancer for international media. In 2014 he became editor and head of investigations at The Botswana Gazette. He is a finalist in the CNN MultiChoice African Journalist 2016 Awards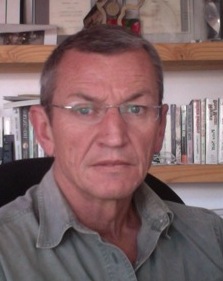 John Grobler is a seasoned investigative reporter based in Windhoek, Namibia, from where he writes for a variety of local and international publications on general news, mining and energy, with a specific interest on the overlap between natural resource exploitation, corruption and organised crime. His interest in environmental investigations dates back to the mid-1990s. His current work in this field was prompted by the return of rhino poaching in Namibia, which has the single-largest population of critically endangered black rhinos in the world. He is a finalist in the CNN MultiChoice African Journalist 2016 Awards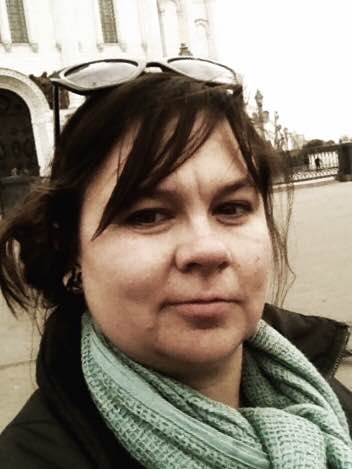 Yolandi Groenewald is a seasoned environmental reporter based in Johannesburg. Her stories focus on climate change, food security, development, science, pollution, energy, water and sanitation. She previously worked as environmental reporter for the Mail & Guardian for 10 years, where her investigations won several national awards – including finalist in the prestigious Taco Kuiper Investigative Journalism Awards. In 2015 she won the Zimeo Award for Media Excellence in the health category. She is a regular contributor for City Press newspaper, and recently authored a Greenpeace report on new coal power stations and water resources.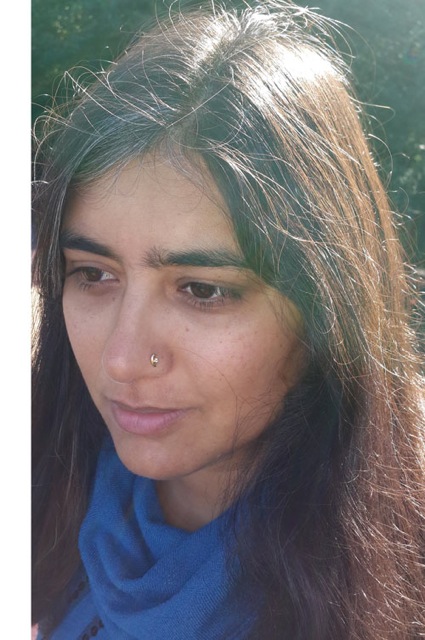 Rehana Dada is a filmmaker, writer and researcher focused on earth sciences, environment, development and climate change. She is a Knight Science Journalism Fellow, and has consulted as a researcher in climate change and sustainable development. In 2011 she was a founding coordinator for the One Million Climate Jobs Campaign, and from 2007 to 2009 managed communications for Working for Wetlands. She produced and directed documentaries for 50/50 on SABC television for 13 years, and produced and presented programmes for SAfm on SABC radio for four years. In June 2015 she joined the South African Adaptation Network as a policy and governance specialist.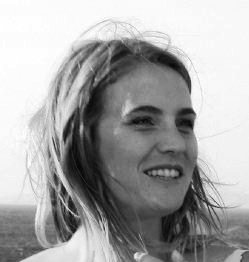 Marie-Louise Antoni is a freelance journalist, researcher and photographer based on the West Coast of South Africa. In addition to Oxpeckers, her work has appeared in the Mail & Guardian, City Press, Green Home Magazine. She recently investigated the impacts of mining in Mpumalanga for the Centre for Environmental Rights. The research project spanned 10 months and culminated in a published report titled Zero Hour. She holds an LLB (licence de droit) and Master I (maitrise) in international public law, and is fluent in English, French and Afrikaans. She is a member of the Southern African Freelancers' Association.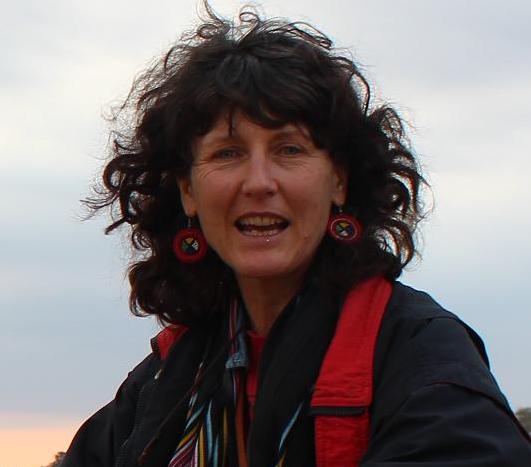 Michelle Nel has worked as a freelance environmental journalist, photographer and editor for more than 20 years. She is a member of Al Gore's Climate Leadership Corps and was the first freelancer to win the SAB Environmentalist Journalist of the Year Award for print. She serves on the Linbro Park Environmental Monitoring Committee in Gauteng, which aims to turn a closed landfill site into a recycling and recreational area. She has helped numerous organisations with their communications strategies on issues ranging from people and parks to wetlands.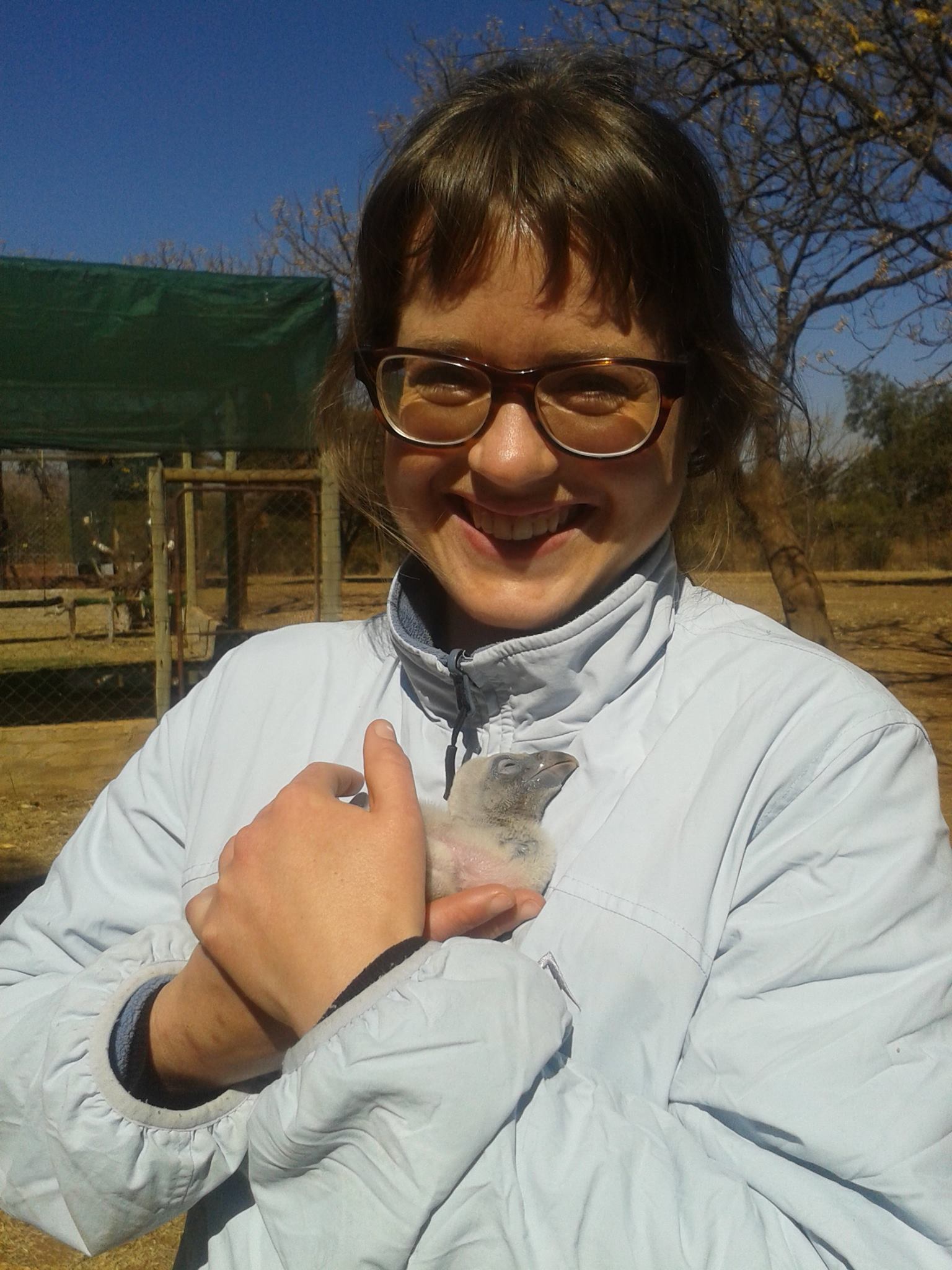 Louise de Bruin is an academic journalist and regular contributor to oxpeckers.org. She has worked in academia since completing her masters degree in human rights at the University of Pretoria. Previously manager of the Sean Williams Living Creatures Trust and foreign policy researcher at the Centre for Human Rights, her true passion is South Africa's wildlife and wild spaces. In July 2015 she was appointed administrator of the Game Rangers Association of Africa.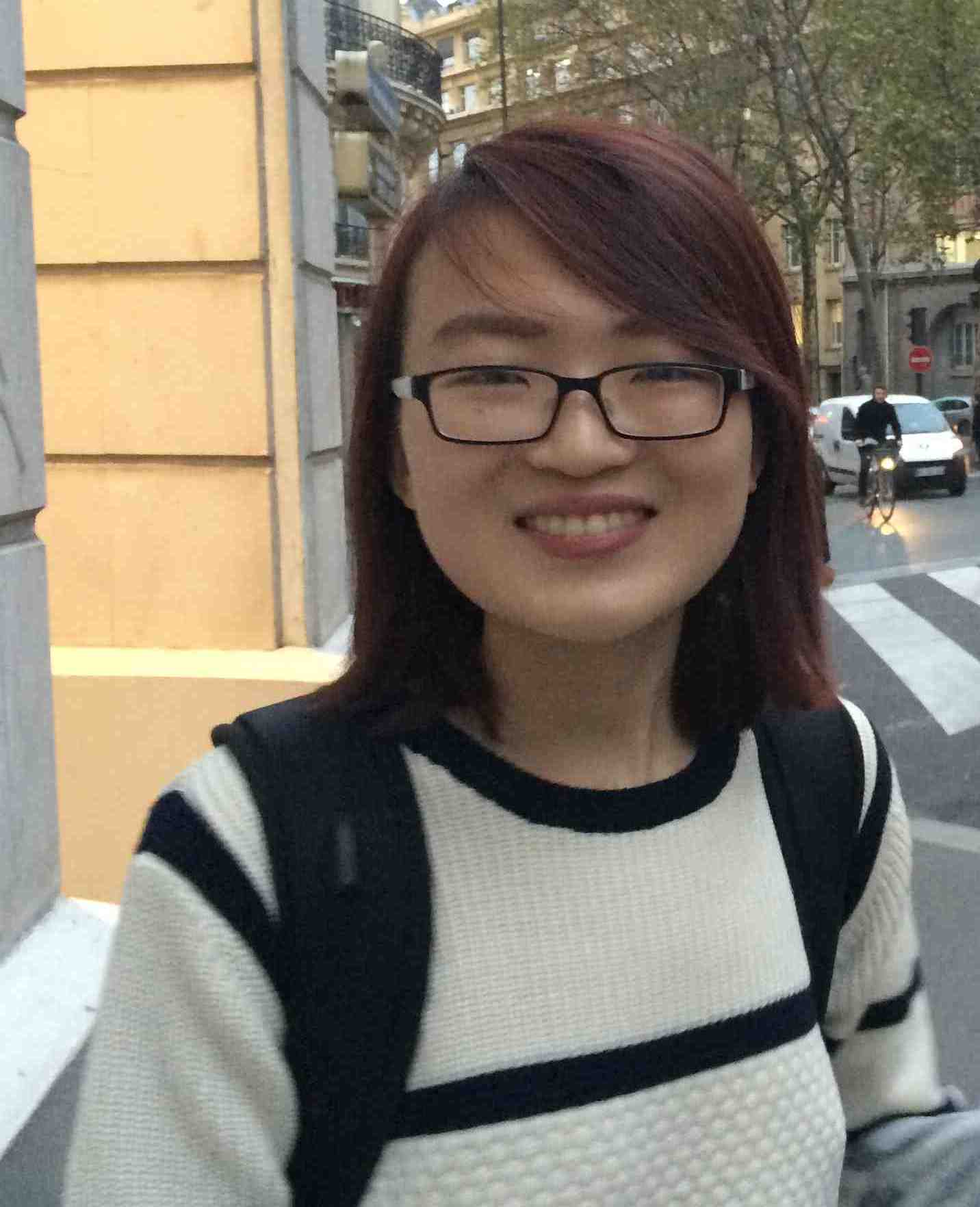 Hongqiao Liu was an Oxpeckers Fellow in 2013, focusing on wildlife trafficking links between South African and Asia. As a result of her investigations, she won a Merit Award in the Asian Environmental Awards in October 2014. Liu is now a reporter at China Dialogue and a journalist at Southern Metropolitan Daily in China, as well as a principal researcher at China Water Risk. She was awarded the title of Young Journalist of the Year by China Dialogue and the Guardian in 2013.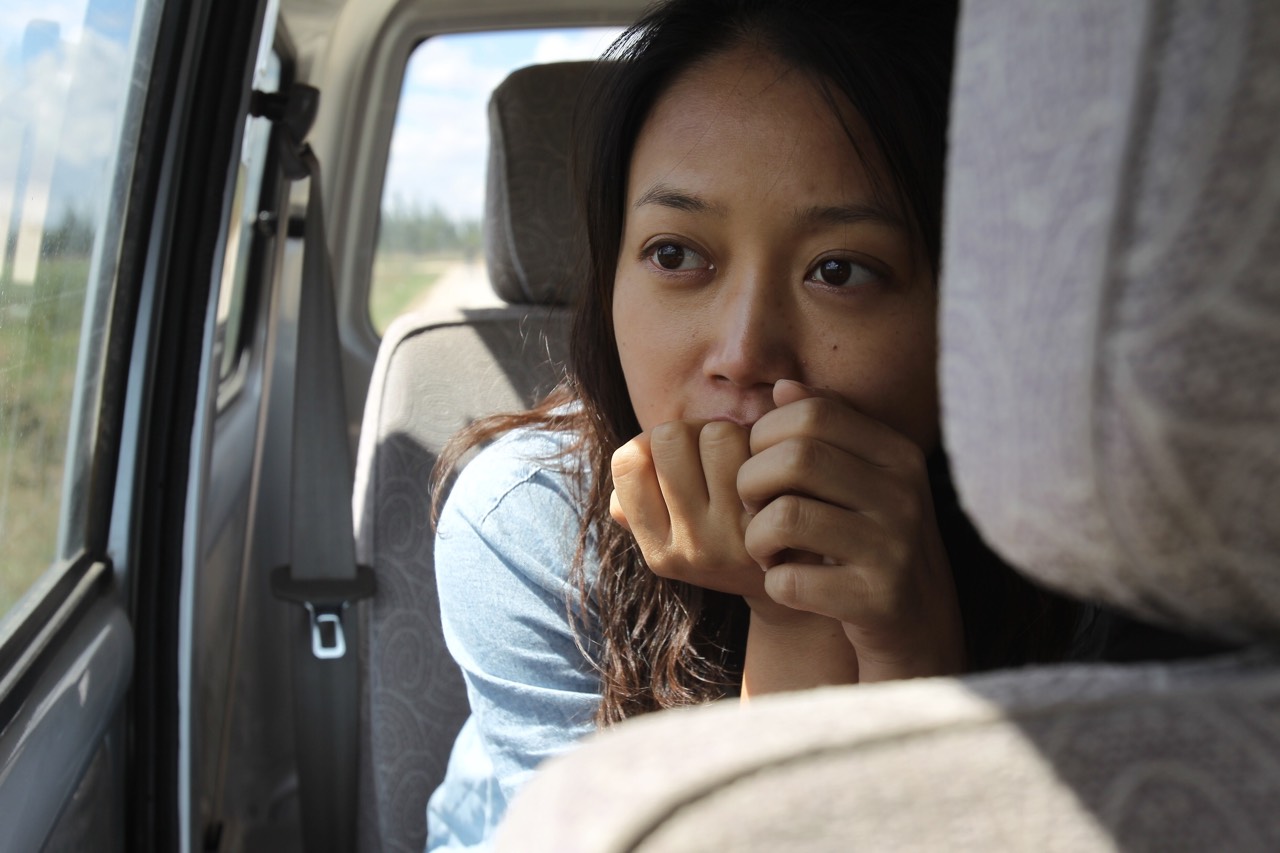 Shi Yi is a Chinese environmental journalist who served as an Oxpeckers Fellow in 2015, exposing wildlife trafficking routes from Namibia to Asia. For these investigations she won the coveted Journalist of the Year Award at the China Environmental Press Awards in June 2016. She has been based at the influential Shanghai news website called The Paper since 2014. Her reports cover topics such as climate change, biodiversity and pollution issues in China. Before joining The Paper, she was an investigative journalist at Oriental Morning Post in Shanghai.

Hongxiang Huang was an Oxpeckers Fellow in 2013. He is the founder of China-South Dialogue and a freelance journalist for media such as Southern Weekly and the Atlantic. His focus has been on Chinese investment and related social, environmental conflicts in Africa and South America. He graduated from the MPA-Development-Practice programme at Columbia University in New York.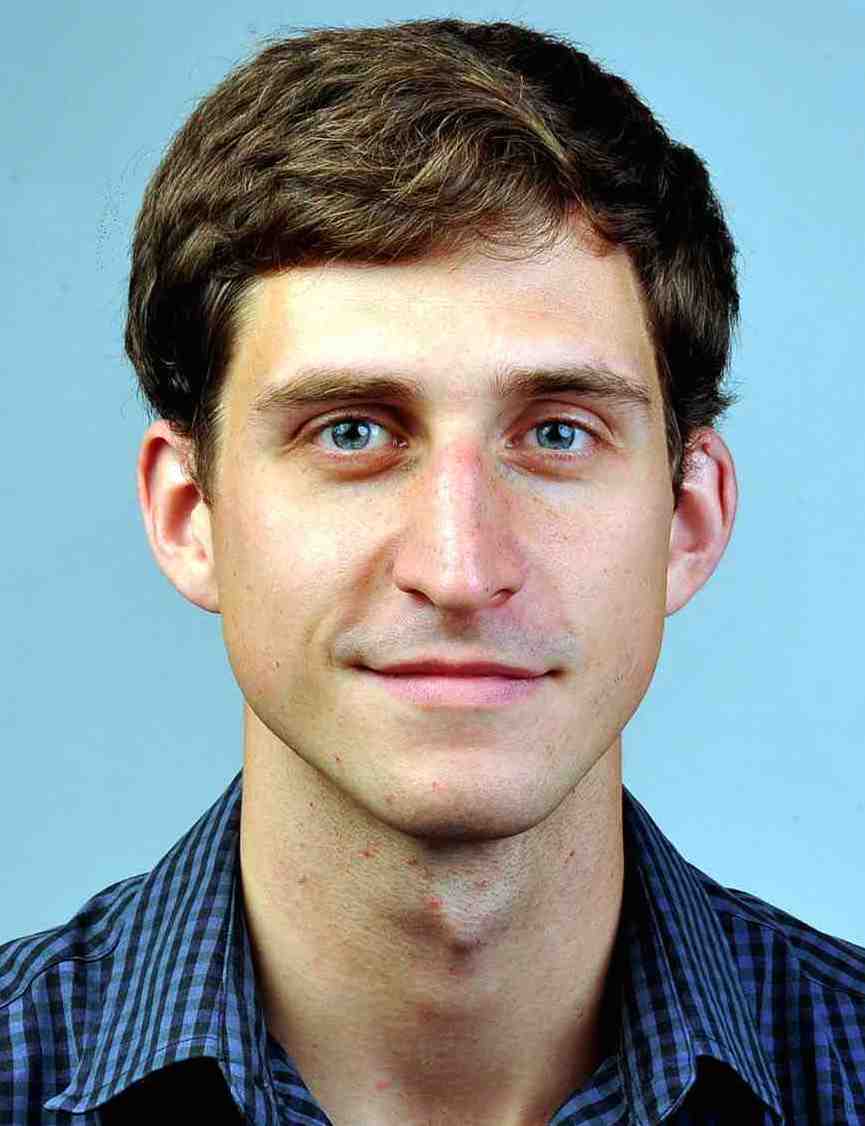 Mark Olalde is an investigative environmental reporter and photographer. He has covered South Africa's legal and illegal mining industries for the Oxpeckers #MineAlert series of investigations. His past work ranges from the Caribbean to Malawi, where he aims to bridge the gaps among academic research, public opinion, and on-the-ground realities with his multimedia stories. He holds a degree from Northwestern University in the United States.
Our Boards
Directors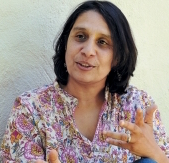 Tasneem Essop is an independent consultant on climate change, energy, development and social justice. She is serving a second term as a commissioner in South Africa's National Planning Commission. From 2008 to June 2016 she was head of delegation for the WWF Network at the UN climate talks, leading a global team of climate policy and advocacy experts in setting strategy, policy development processes and geopolitical analysis. She also led WWF's work in supporting its country offices with the development of low carbon planning, with emphasis in 10 key countries. She is a former provincial minister of environment, planning and economic development in the Western Cape. Prior to her becoming a member of the legislature in 1994, she was a trade unionist and an educator.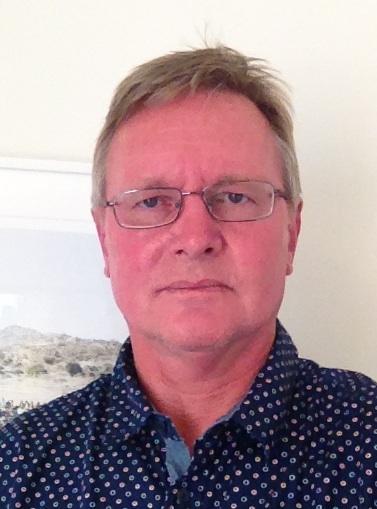 Richard Spoor is one of South Africa's foremost public interest law practitioners. He is an attorney with particular expertise in the fields of constitutional and administrative law, environmental law, land reform and mining. His cases include representing asbestos miners suffering from lung diseases in a successful action that led to more than R380-million in compensation; and representing more than 23 000 former gold miners suffering from silicosis in a class action for damages against members of the South African gold mining Industry.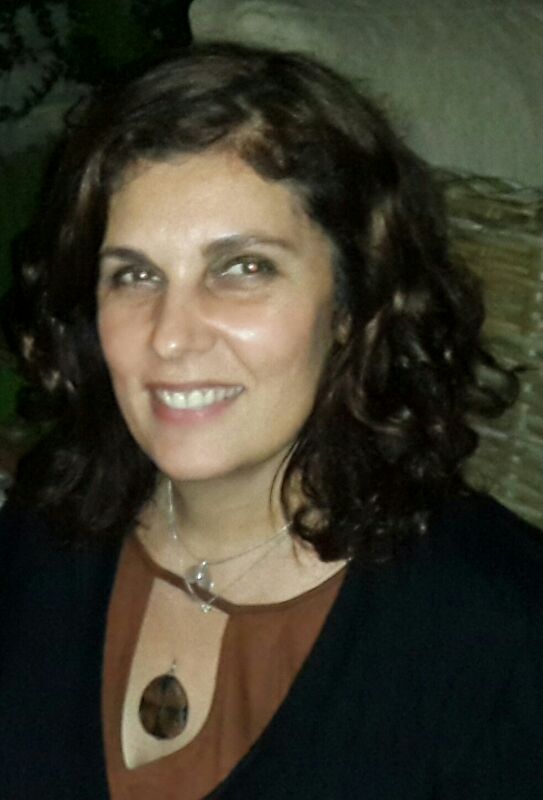 Marlaine Pretorius is an independent business coach, consultant, facilitator and strategist. Her diverse career has spanned numerous industries and various roles, both internationally and doing business on the African continent. She recently founded Omnicentre, an organisation that focuses on leadership and nature, after spending seven years as Corporate Services director at HL Halls & Sons in South Africa.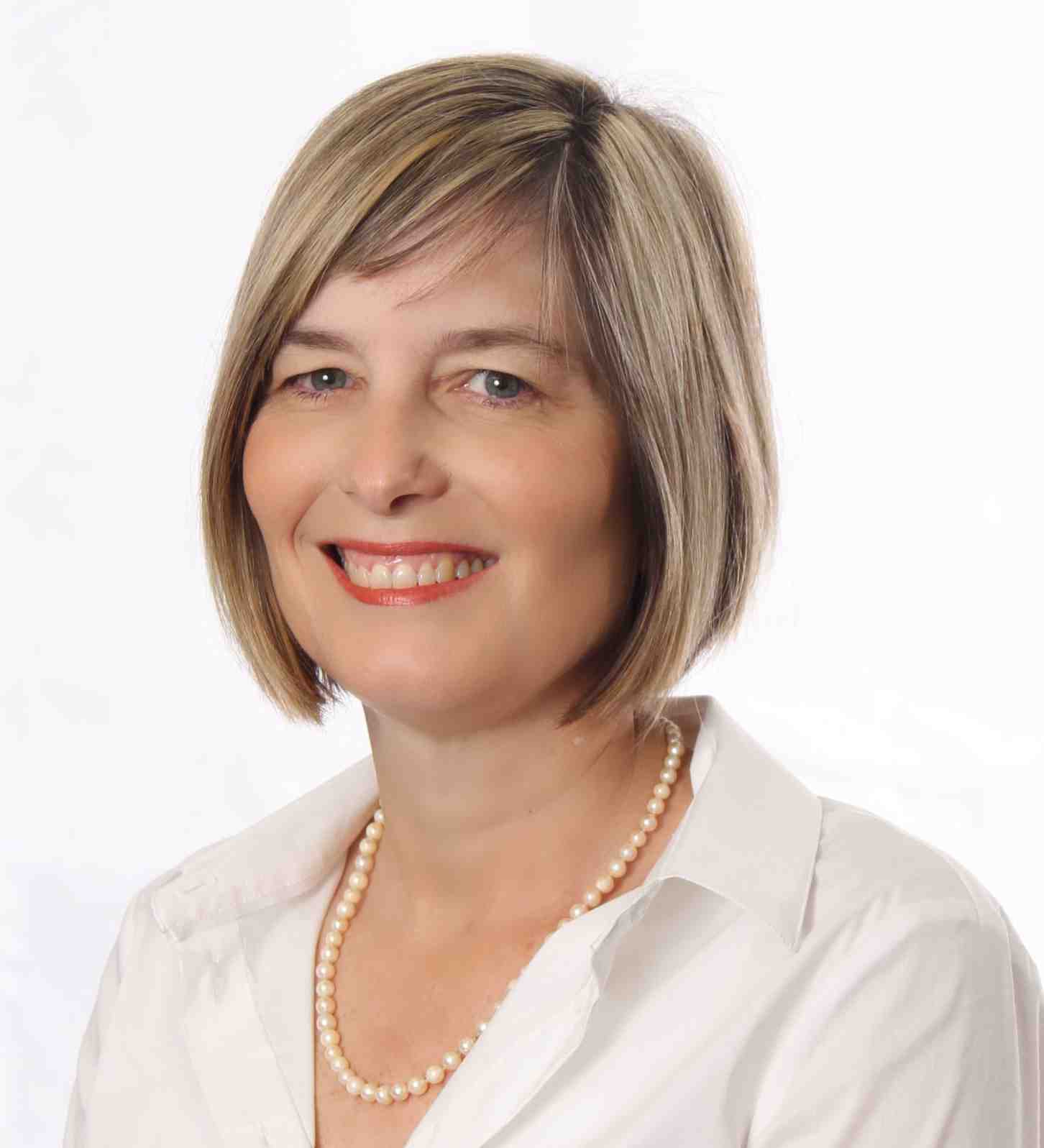 Margaret Raubenheimer is a management consultant, corporate governance expert and tax advisor on all trading entities. Her experience as an auditor since January 1985 ranges from dealing with large companies to small, owner-managed entities and parastatals, as well as being involved with tax, tax planning, estates, etc. She is currently a director of A2A Kopano Inc, Stabilis Inc and of Hospice Nelspruit.
Advisors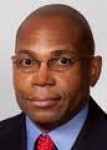 Ron Nixon is a Washington correspondent for The New York Times. He specialises in investigative reporting and data journalism, and has also been an environmental reporter. Nixon has extensive experience in reporting in African countries, and has trained journalists from Brazil, Peru, Canada, the United Kingdom and several African countries in investigative reporting techniques. He is chairman of the board of 100Reporters, is on the board of the Great Lakes Media Center, and is also a member of the Forum for African Investigative Journalists. He was a visiting associate for media and journalism studies at the University of the Witwatersrand Journalism program in 2013.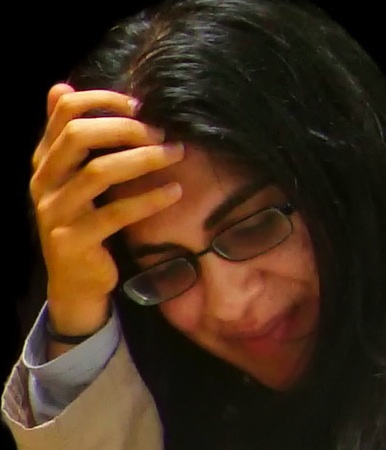 Khadija Sharife is an investigative journalist, editor and coordinator for the Environment Justice Trade and Liabilities (EJOLT) project at the Center for Civil Society (CCS) in South Africa. Her work has appeared in Le Monde Diplomatique, African Business, Africa Confidential, among others. Her affiliations include Africa project fellow at the World Policy Institute; researcher with the Tax Justice Network; assistant Africa editor of journal Capitalism, Nature, Socialism; author of Tax Us If You Can (Africa); and senior researcher for various other books.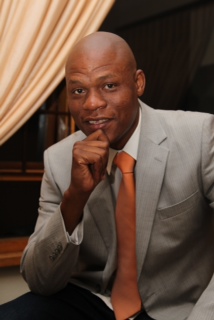 Russell Baloyi has worked extensively on issues of environment and development in both the public and private sectors in South Africa and abroad. He played a crucial role in establishing the Midrand Eco City Project and is team leader of the national Greenest Municipality competition. He is founder of EnviDev Consulting, which assists municipalities to develop integrated waste management plans, trains community members as Eco-guides, and assists the National Youth Development Agency with youth recycling and green economy collaborations. He is a recipient of the Weekly Mail & Guardian Greening the Future Award, the Sowetan Youth Leader of the Year and the Clinton Democracy Fellowship.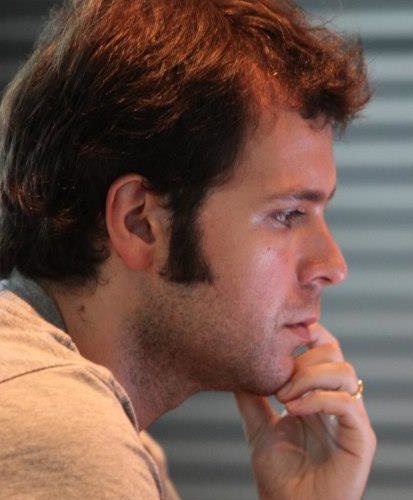 Knight International Journalism Fellow Gustavo Faleiros is a Brazilian environmental journalist and media trainer who specializes in data-driven journalism. During 2012 he launched InfoAmazonia, a digital mapping website that uses satellite and other publicly available data to monitor the destruction of the Amazon rainforest. Faleiros helped create the Amazon Communications Network and the Brazilian environmental news site O Eco, where he is executive editor, and introduced the use of satellite images and interactive maps in O Eco reports.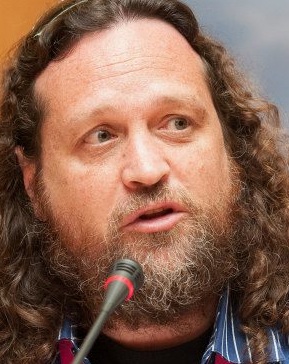 Justin Arenstein is an award-winning journalist and media strategist who works with partners across Africa to help strengthen investigative reporting, while also helping media owners adopt new technologies and build more robust business models. He was instrumental in establishing four major media non-profit organisations: the continental Forum for African Investigative Reporters, the Code for Africa open data movement, the Association of Independent Publishers, and the Southern African Freelance Association. Arenstein currently consults on data journalism matters for Google, and serves as a Knight International Journalism Fellow for the International Center for Journalists in Washington DC.
×
Find the location
Result:
Latitude:
Longitude:
×
Submit a story
Do you have news to share? Contribute to this map by submitting your story.